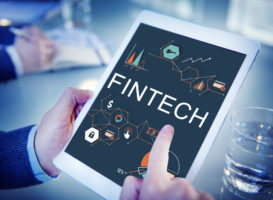 Interest in FinTech services highest among younger tech savvy users
The financial services industry has, since the financial crisis, found itself operating in a rapidly evolving environment, as regulatory requirements, customer expectations, new technologies and new FinTech entrants create a perfect storm of change. A new report finds that uptake of FinTech propositions differs considerably between generations and other groups, and that trust in the industry remains problematic.

The financial services industry continues to face uncertainties from various fronts. Following the financial crisis, regulatory efforts aimed at limiting future risk and creating stability in the industry brought about a range of new regulatory frameworks, which are currently being implemented. At the same time, a raft of changes have begun to take emerge in the wider financial services ecosystem.

Financial technology companies (FinTechs) are in particular create waves – these startups tend to have well focused propositions, are able to meet change customers expectations for seamless digital services, while benefiting, or creating, new technologies that lower the barriers to entering the formerly too complex and capital expensive marketplace. The promise of FinTechs, like many other startups, has brought in considerable venture capitalist support, while traditional firms themselves have been slow to respond to the changes in market condition – weighed down by legacy technologies and large, inflexible structures.

To better understand how customers, incumbents and entrants are engaging with the changing conditions, Capgemini, in association with Efma, recently released its 'World FinTech Report 2017' report. The report is based on a survey of 8,000 financial services customers in 15 countries, as well as industry executives.

The relationship between incumbent institutions and FinTech players remains a key unknown in the longer-term, although a recent Roland Berger study found that FinTech players are keen to partner with institutions to access their clientbooks, meet regulatory requirements and more readily scale.

In terms of the uptake of FinTech propositions by consumers in the marketplace, a mixed bag was identified by the report. The highest uptake has taken place in the investment management segment, with 17.4% of respondents customers using only non-traditional firms, 27.4% using a combination of the two. Payments and transfers too has a relatively large uptake of people using only FinTech propositions, at 13.8%, while 27.8% use a combination of traditional institutions and FinTech propositions. Banking itself has the lowest level of penetration from non-traditional firms for financial services, at 2.9% of respondents.
To read more, please click on the link below…
Source: Interest in FinTech services highest among younger tech savvy users – Consultancy.uk