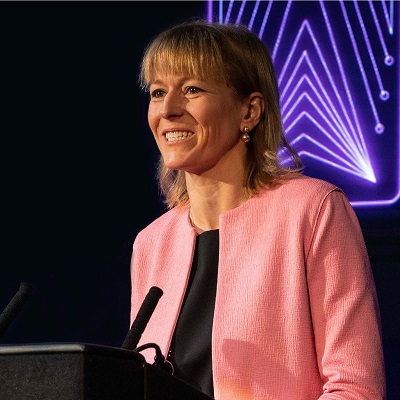 Centre for Finance, Innovation and Technology appoints Charlotte Crosswell as new Chair
The Centre for Finance, Innovation and Technology (CFIT) has named Charlotte Crosswell OBE as its Chair. She will start the role on 4 January 2023.
Crosswell is the first appointment within the newly established CFIT. She will lead work to deliver on its mission to support the next stage of scaling for UK-based firms and to contribute to the UK remaining a global leader for financial innovation.
CFIT will bring together experts in finance and technology from across the UK to come up with solutions to the most challenging issues facing fintech firms including how to help firms to scale, how to foster collaboration within and between growing national and regional fintech hubs, and how financial innovation can promote sustainability and financial inclusion. CFIT's establishment was a key recommendation of the 2021 Kalifa Review of UK Fintech. The City of London Corporation and HM Treasury committed a combined £5.5 million seed funding for CFIT.
Throughout 2022 a Steering Committee, led by Sir Ron Kalifa and comprised of key stakeholders from within the fintech ecosystem, has worked with EY and over 80 organisations and sector experts from across the UK to develop proposals on CFIT's priorities, objectives, and operational requirements. Charlotte and the CFIT executive, to be appointed in the coming months, will consider these proposals in early 2023 and set out plans for CFIT's first programmes of work.
Charlotte Crosswell is the current Chair and Trustee of the Open Banking Implementation Entity (OBIE). Previously, she was the CEO of Innovate Finance, the CEO of Nasdaq NLX, a board director at LCH, UK Finance and TheCityUK, and head of international business development at the London Stock Exchange Group. Crosswell's vast experience makes her well positioned to become the first Chair of CFIT. Her appointment follows a robust recruitment process, led by a diverse panel and run independently of HM Treasury and the City of London Corporation.
Chris Hayward, Policy Chairman of the City of London Corporation said, "I congratulate Charlotte on her appointment as Chair of the Centre for Finance, Innovation and Technology. She brings deep and unique experience from across the fintech and financial services ecosystem. Charlotte will drive forward CFIT's vision and ensure vital engagement with the fintech ecosystem. We now have a clear vision for CFIT, that delivers on the Kalifa recommendations. We look forward to working in partnership with CFIT and its Chair in the months and years ahead."
Economic Secretary to the Treasury Andrew Griffith said, "Fintech is a great UK success story, with UK-based firms creating well-paid jobs around the country, improving access to financial services for people and small businesses, and selling UK innovation around the world. The government is focused on creating an environment where fintechs can continue to thrive. Under Charlotte's leadership, CFIT will enable the sector to maximise opportunity and break down barriers to growth."
Sir Ron Kalifa said, "I am delighted that Charlotte has been appointed as Chair of the CFIT. Charlotte will be responsible for advancing its mission and drive the UK's leadership as the global leader for financial innovation by seeking out opportunities to accelerate and unblock barriers to grow the fintech sector. CFIT will be focussed on bringing together the best minds from the ecosystem to drive better outcomes for consumers and SMEs across the UK. Charlotte brings deep experience across the financial services and policy world which gives me confidence in the next phase for CFIT."
Charlotte Crosswell said, "I am honoured to take on the position of the first Chair of the CFIT and increase the global scale and impact of the UK fintech sector. I look forward to working with the financial services, fintech and technology sectors across the UK to drive international fintech growth, attract talent into the fintech sector, and ensure better outcomes for consumers and SMEs. We have a unique opportunity to capitalise on the considerable progress that has already been made between industry, government and regulators to support this exciting sector, and ensure that its impact is felt up and down the country."