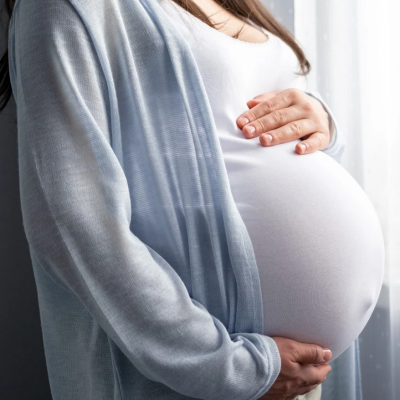 ClearScore enhances maternity pension policy
ClearScore, the UK's leading free credit score and report app, today announced it will extend full base pay employee pension contributions for working Mums for the full duration of maternity leave. The innovative new policy ensures that no working women miss out on long-term savings, to help mitigate a 'pension gap' at the end of their career compared to men.
Effective from January 1st, ClearScore's full base pay employer pension contributions continue throughout maternity leave, so that monthly contributions remain consistent before, during and after time off. ClearScore's maternity policy offers full pay for the first 6 months of maternity leave (for employees with a minimum six months tenure) and a further 25% pay for the remaining six months.
Louise Jones, Chief People Officer at ClearScore, said, "We aim to ensure that we are the best place to work in tech for parents and we are delighted to offer yet another boost for working Mums to ensure that time off with a baby is not detrimental to either their career or their finances. Our enhanced maternity pension policy is both the right thing to do and should also become the norm in the workplace."
ClearScore has a track record of providing innovative and generous parental benefits:
Talking Talent – partnership with coaching firm focused on supporting working parents and caregivers at ClearScore, providing coaching support for all employees so everyone feels empowered. Employees benefit from:

Working Parent Coaching programme for expectant mums or mums returning to work: a 6-month confident comeback programme to help mums prepare for maternity leave, help them on maternity leave and then upon their return. The programme also includes 1-1 coaching for managers of those who take parental leave to ensure the best support is given.
Group coaching workshops on a range of topics, for example thriving/ financial well-being.
Coaching via an online platform for ALL employees who are looking for support with wellbeing, work/life balance, confidence, working parents and more. All of this support is easily accessible through Talking Talent Online. Reaching out to a coach is simple, and they are available 24/7.

Anya app, an award-winning FemTech startup to support parental wellbeing and the early parenthood and feeding journey. Anya is an easy-to-use app which utilises cutting-edge 3D interactive and Artificial Intelligence technology to help parents and parents-to-be learn vital parenting and infant feeding skills. The app also allows users to connect with others for invaluable peer-to-peer and professional support anywhere and anytime
Maternity leave – For the first 6 months of maternity leave, employees receive full pay (if over six months tenure, statutory maternity if less).
Paternity leave – 2 months of paternity leave, at full pay, to use flexibly over 12 months (if over six months tenure, 1 month if less).
Flexible working – never missing an important moment such as sports day or assembly, as well as being at the school gates.
Slack parents' network – a powerful internal support network of ideas, encouragement, celebrations and truth