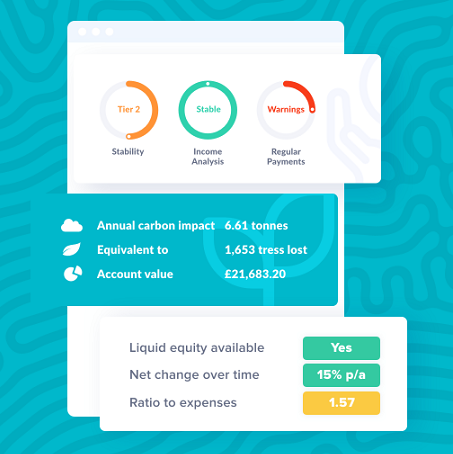 Compliance with new FCA Consumer Duty regulations made easy with Moneyhub's Open Finance solution
Moneyhub, the market-leading Open Data and payments platform, has announced that its Open Finance technology enables financial services businesses to ensure compliance with the new Consumer Duty.
The Financial Conduct Authority's (FCA's) new Consumer Duty regulations are designed to raise the bar on consumer outcomes and require businesses to:
end rip-off charges and fees
make it as easy to switch or cancel products as it was to take them out in the first place
provide helpful and accessible customer support
provide timely and clear (rather than lengthy and complicated) information, that people can understand to make good financial decisions
provide products and services that are right for their customers
focus on the real and diverse needs of their customers, including those in vulnerable circumstances, at every stage of a product's lifecycle, and in each interaction
Moneyhub's Open Finance solutions have compliance built in. They enable clients to gain the required insight into their customers' complete financial position and any potential changes in their circumstances, which is key to fulfilling the Consumer Duty.
To aid understanding and educate the market, Moneyhub has published a blog discussing "What, why and how to comply" with Consumer Duty.
Sam Seaton, Moneyhub CEO, has also written an open letter to fellow CEOs, discussing the implications of the new rules. She wrote: "Moving towards an Open Finance-based, data-driven, customer-centric model is transformational for businesses and good for both profitability and efficiency.
"We've come a long way, but there's a long way still to go – and the next leap forward is the move to aggregating individual customers' data, from banking and pensions to loans, investments, mortgages and properties, and making use of the insights of Open Finance.
"Consumer Duty certainly presents an alarming array of demands and challenges, but it also presents an even broader array of opportunities. Providing the data-driven insights that can underpin individual, personalised propositions like this is at the heart of what Moneyhub does. And we can provide them either directly to the customer or, with the customer's permission, to firms providing products and services, so they can create tailored communications and propositions to meet individual customers' proven needs."
Vaughan Jenkins, Moneyhub's Director of Business Development, spoke at an Open Banking Excellence (OBE) Campfire to discuss the implications of the Consumer Duty.
Jenkins said, "During the FCA consultation on Consumer Duty, Moneyhub identified Open Finance as the solution to help bridge data gaps to evidence outcomes, and significantly reduce the cost of compliance.
"In addition, it opens new opportunities for businesses to use consent-based consumer data to identify and develop new hyper-personalised products based on needs and behaviours.
"With ongoing engagement, it provides a means of identifying early warnings of issues and the ability to act to limit detriment using an evidence base. The behavioural insights available are significantly enhanced by the adoption and facilitation of Open Finance powered tools.
"By adopting Open Finance, businesses can ensure that they are exercising appropriate governance across the value chain. Consumer Duty compliance is an integral feature of Moneyhub's Open Data powered technology."