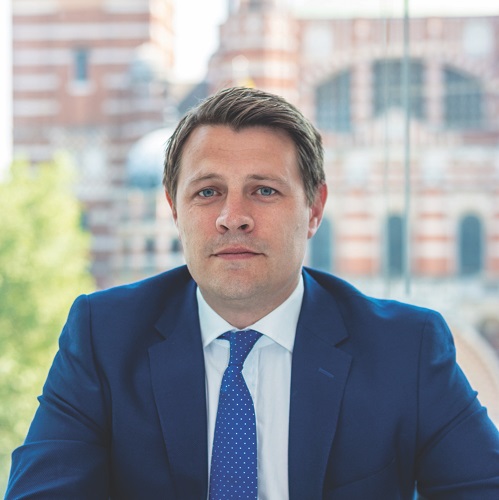 Ebury and Earlypay create FX and lending partnership to support Australian SMEs and brokers
The Australian arm of global foreign exchange and trade finance fintech Ebury, and ASX-listed business lender Earlypay, have formed a strategic partnership to give their SME and broker clients access to a wider range of financing and FX solutions.
Ebury is the largest non-bank in the world that focuses on SMEs trading internationally. It has FX and trade finance capabilities in more than 130 currencies and offices in 20 countries that are linked by a single best in class platform.
Earlypay offers business finance to Australian SMEs through invoice finance, asset finance and a trade finance product that works with invoice finance to bridge the cash flow gap between paying suppliers and receiving payment from customers.
The partnership enables Earlypay to launch 'Earlypay FX – powered by Ebury' which will allow Earlypay's clients and brokers access to Ebury's market-leading FX payments and risk mitigation services. Ebury will also promote Earlypay's invoice finance and asset finance products to expand the availability of business financing products to its clients.
Ebury Asia Pacific Managing Director Rick Roache (pictured) said the agreement would benefit both market leaders and more importantly their clients and brokers, stating, "I am delighted to be working with Earlypay. Our businesses are aligned in striving for the best customer experience possible, and we are both on similar high-growth journeys. This partnership validates Ebury's standing as the market leader in technology -led cross border services for SMEs. Our respective clients will have a wider range of products and services to choose from, and brokers will have additional channels to serve their clients with and generate new revenue streams from," he said.
Earlypay CEO, Daniel Riley said, "Many of our SME clients import international goods or services and transact in foreign currency, so it's terrific to partner with Ebury to offer our clients access to its world class FX services platform.
"Ebury and Earlypay are both committed to providing the Australian SME market with simple and accessible business financing and FX services using market-leading technology. Ebury is a global leader in providing FX and payment solutions to SMEs and our focus on except ional customer service is very much aligned.
"We look forward to providing Ebury clients with Earlypay's growing range of business financing products and are excited to launch Earlypay FX under this new strategic partnership between Earlypay and Ebury," he said.
Roache said Australia was a key market for Ebury in the Asia Pacific region because it saw a huge opportunity in supporting exporting and importing SMEs, many of whom were experiencing a funding gap and faced great difficulty getting capital or complex FX support for growth.