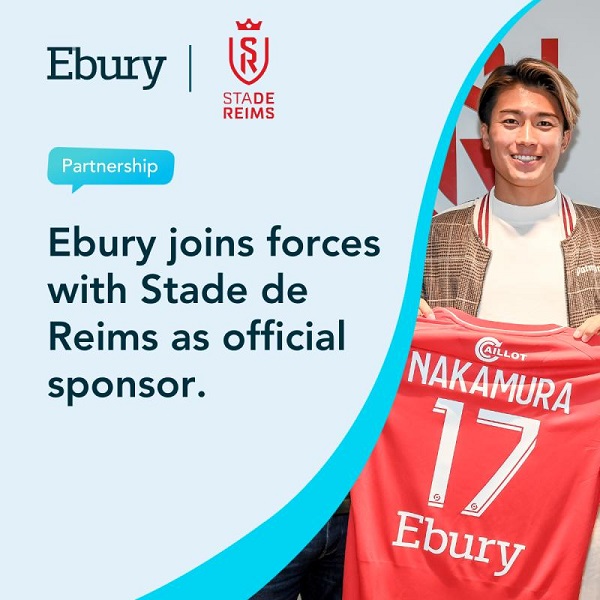 Ebury named as Premium Partnership of Stade de Reims
Global fintech Ebury is taking up the mantle of kit sponsor for the first time in France through its partnership with Stade de Reims.
The collaboration with a club with a unique sporting project, which has had no less than 36 nationalities in its squad over the past three seasons, converges with Ebury's growth ambitions. In addition to its presence on the Reims jerseys. Ebury will also lend its extensive expertise in handling the club's international transactions. This partnership will kick-off with the opening league match against Marseille.
Fernando Pierri, Chief Commercial Officer at Ebury, said, "To break through boundaries you need to be brave and dare to dream. Like Ebury, Stade de Reims has a rich history but an even more exciting future. We are delighted our two brands are joining forces and excited by the potential this partnership brings for us both. All 1,400 of our employees will be cheering the team on each time they take to the field. Nous sommes Rouge et Blanc."
Mathieu LACOUR, General Manager at Stade de Reims, added, "As we've expressed previously, the Club doesn't set any limitations or boundaries for growth. This philosophy perfectly mirrors Ebury's mission. Hence, it is with tremendous pride that we welcome Ebury onto our kits for a particularly meaningful partnership."