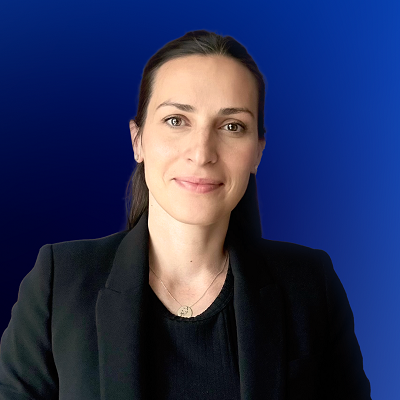 Sharegain appoints Reisa Asimovic as US General Manager
Sharegain, a leading global capital markets fintech, today announced the appointment of Reisa Asimovic (pictured) as US General Manager.
Asimovic, who will be based in Sharegain's New York office, is a dynamic leader with a wealth of experience in capital markets and fintech. She joins Sharegain from an alternative data company, Earnest Analytics, where she most recently held the position of Chief Operating Officer. Prior to this, Asimovic gained broad capital markets experience at US investment firm QVT Financial LP. Her appointment will accelerate Sharegain's significant expansion in the US market.
"I am absolutely thrilled to board Sharegain's rocket ship and extend our reach in the US," said Reisa Asimovic. "We have an incredible opportunity and I'm confident we're seizing it with the right combination of people, technology and market-leading expertise. I look forward to working with the broader Sharegain team and delighting our present and future clients – US based wealth managers, online brokers, and RIAs."
Boaz Yaari, CEO and Founder of Sharegain, said, "I am delighted to welcome Reisa to Sharegain's leadership team. Originally from Kosovo, Reisa has fearlessly navigated personal challenges while trailblazing in the competitive world of capital markets, rising to prominent leadership roles. She is a natural born leader with exceptional skills and unwavering dedication, embodying the very essence of Sharegain's DNA. Now, as she takes the helm of our US presence, I am confident that she will propel us to new heights, charting a path of success and growth."