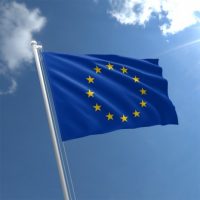 Europe wants to hear more ideas about Fintech
Europe wants to learn more about fintech and how to develop it. That's why the European Commission's Task Force on Financial Technology will seek feedback on fintech from consumers and companies involved in the sector.

The effort involves an online survey whose findings will help the commission "create an enabling environment where innovative financial service solutions take off at a brisk pace all over the EU, while ensuring financial stability, financial integrity and safety for consumers, firms and investors alike," the commission said. The commission's task force also plans to work with companies on such projects as better ways to confirm the identities of financial customers, and to potentially revise rules about selling financial products over the phone or via the Web.

The effort comes as the commission aims to lower the cost of fintech services on the continent, at least according to a quote from Valdis Dombrovskis, the commission's vice president for the euro and social dialogue, in the March 23 issue of New Europe.

This focus on fintech is happening as the financial structure of Europe readies for major change.
To read more, please click on the link below…
Source: Europe Wants to Hear More Ideas about Fintech – Paybefore