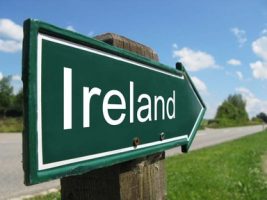 Fintech funding on the rebound as Irish start-ups play part
Global fintech investment more than doubled from the first to the second quarter on the back of a sharp rise in European funding deals.

Ireland played its part, recording fintech investments of more than $230 million (€194 million) in the three-month period, led by Plynk which raised €25 million in a Series A round from Swiss Privée in June.

Total global funding to fintech firms rose to $8.4 billion (€7.1 billion) from $3.6 billion (€3 billion) with European fintech investment jumping to over $2 billion (€1.7 billion). This is well below the peak investment high of $5.8 billion (€4.9 billion) seen in the fourth quarter of 2015, but up on the $880 million (€741 million) reported in the first three months of 2017.

KPMG, which conducted the research, said the robustness of the European fintech market has been helped by the presence of an increasing number of fintech hubs, from London and Berlin to Paris and Dublin.

Funding

Global M&A investment helped drive the fintech market rebound, with $5.9 billion (€5 billion) in deal value in the second quarter. Comparatively, global venture capital (VC) funding to fintech companies declined slightly, with just over $2.5 billion (€2.1 billion) in funding raised in the quarter.

In the Americas, a single deal – the buyout of Toronto-based DH – accounted for $3.6 billion (€3 billion) in deal value, contributing to more than half the total fintech funding during the second quarter. This deal aside, the US and Europe saw the vast majority of investment, with each accounting for $2 billion (€1.7 billion). Asia lagged significantly with just $760 million (€640 million) invested in fintech firms during the three months.
To read more, please click on the link below…
Source: Fintech funding on the rebound as Irish start-ups play part – The Irish Times