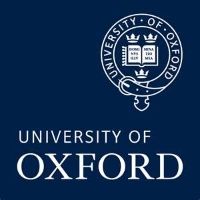 Oxford University is getting into fintech
Oxford University, the centuries-old British education institution, is branching out into fintech.

The university's Saïd Business School announced on Wednesday that it will launch an online short course in fintech — financial technology for the uninitiated — that is designed to help prepare business executives for a future where more and more financial services functions are based around tech.

"Oxford Saïd has a commitment to preparing global executives for the challenges of both today and tomorrow," Peter Tufano, the Peter Moores Dean and Professor of Finance at the school, told Business Insider over email.

"Our faculty have been active in fintech research and teaching, up to and including starting fintech companies, so have a significant expertise to draw upon to help students in their journey."

Oxford has launched the programme in conjunction with educational technology firm GetSmarter, which was recently acquired by fellow ed-tech business 2U for $US103 million (£78 million).

The course will run for 10 weeks, costing £2,500, and aims to teach people a broad range of skills relevant to fintech. The university's business school has run an in-person fintech programme in London in the past, Tufano noted.

The course will take "a systems approach to understanding fintech disruption across an array of dimensions:

money, markets, marketplaces, and infrastructure," Tufano told BI.

"While we touch on current topics such as bitcoin or AI, we also delve into the structure of financial systems themselves to put the current wave of technology-driven disruption in a broader, rigorous, and fundamentally grounded context.

"You can't really understand the future directions that robo-advising or quantum computing will take the global financial system without appreciating the current state, the array of regulatory, business and technology architectures in place, and what's motivating the changes we are starting to see play out."

Over 60 different leaders in the fintech space are included in the course in some capacity, with major names like US online lender Prosper Marketplace, currency exchange platform Ripple, and UK clearing bank, ClearBank, featuring.
To read more, please click on the link below…
Source: Oxford University is getting into fintech – Yahoo! Finance