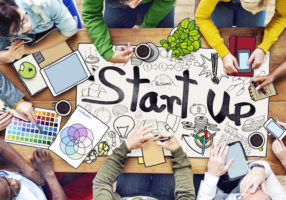 Fintech start-ups continue to disrupt the established order
Fintech start-ups are developing innovative new solutions to shake-up the financial services sector; established banks are having to decide whether to collaborate or compete.

Banks have been the dominant force in the financial sector for decades, but it is very possible that this is about to change. Emerging financial technology start-ups are challenging this authority, demonstrating levels of commitment to innovation and agility that long-established financial institutions cannot compete with.

According to a recent report by PwC, more than 80 percent of existing fintech firms believe they are losing revenue to more innovative rivals. Much of the fintech-related discussion concerns how banks can compete with the new kids on the block, and it is true that incumbent financial institutions have increased internal efforts to innovate in response to this threat. However, there may be another way for banks to navigate the rapid changes being experienced in the finance industry.

Established financial institutions are beginning to realise that partnering with new industry players could prove mutually beneficial. Instead of concentrating on the ways that fintech start-ups are able to eat into their market share, banks are exploring what resources they have to offer the financial newcomers.
To read more, please click on the link below…
Source: Fintech start-ups continue to disrupt the established order | World Finance