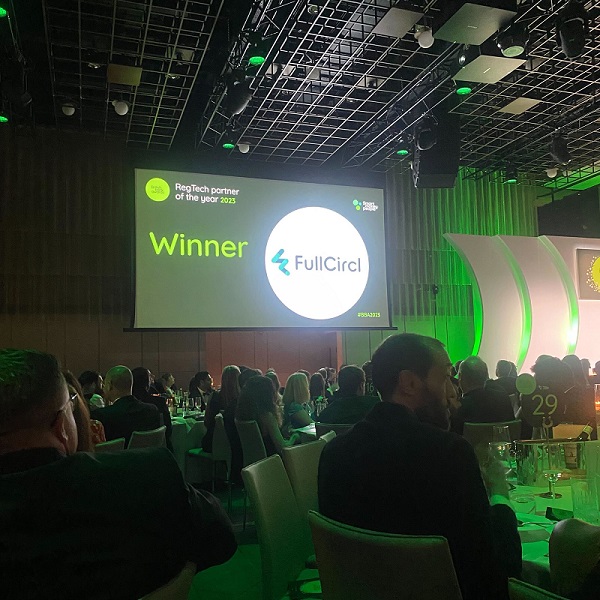 FullCircl named RegTech Partner of the Year at the British Bank Awards 2023
FullCircl
has won 'RegTech Partner of the Year' at the prestigious annual British Bank Awards, for its unique Customer Lifecycle Intelligence solution.
FullCircl were also recognised as finalists for 'The Pioneer Award', won by
Clear Bank
.
Winning this award recognises FullCircl's position as a trusted RegTech partner for the banking industry, delivering futureproof compliance by addressing the critical issues faced throughout the customer lifecycle – from the first sales engagement, through CDD and onboarding, to in-life care and perpetual eKYC.
The British Bank Awards, run by Smart Money People, are recognised as a symbol of excellence in the banking industry, firmly demonstrating the UK's leading role in the global FinTech space.
FullCircl
has a successful history at the British Bank Awards, having been recognised as RegTech Partner of the Year in both 2019 and 2020, then trading as DueDil.
FullCircl CEO Andrew Yates commented on the win, saying, "We couldn't be more delighted by the recognition, an accolade that speaks directly to how we  continue to set the pace for innovation in the RegTech market, the amazing work of every single member of the FullCircl team and their tireless determination to help our customers do better business, faster.  I would also like to thank all our wonderful clients for their votes of confidence, and for continuing to support us as we cement our position as a critical partner for the banking industry."