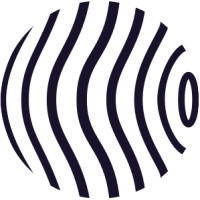 Ignition launches into the UK market, offering true digital advice solutions to the financial services sector
Ignition, the global provider of advice technology, has launched into the UK market offering digital advice solutions to enable its financial services clients to help people make better financial decisions. The Ignition engine is a white-label, multi-currency, bank grade digital financial advice platform that is compatible with the current legacy and migrating technology environments of large financial institutions.
Ignition delivers fully-compliant, digital advice journeys across investments and wealth, pensions, and insurance. The technology has been developed to facilitate hybrid, adviser-led and direct to customer advice journeys, marking an evolution in the UK advice market. Ignition clients include both global players in the financial sector as well as domestic and midmarket enterprises.
Terry Donohoe, CEO Europe, Ignition, said, "We are confident that there's real demand in the UK financial services market for true digital advice. We're bringing the Ignition technology platform to the UK in order to support financial institutions in helping their customers to make better financial decisions through secure, compliant digital advice solutions.
"A decade on from the Retail Distribution Review, the UK has one of the most mature financial advice markets in the world but significant barriers to entry persist for many customers. We know that financial services players are keen to address the broadest range of customer segments – they just haven't had the right technology partner to enable them to do so. Ignition brings them that partner." 
Ignition launched in Australia in 2014 and provides solutions to the Superannuation industry.  In 2017 Ignition expanded to Europe, opening an office in Dublin, and was appointed as the advice technology partner for Bank of Ireland – the country's largest financial institution – the following year.
The launch into the UK comes shortly after Ignition closed a successful AUD26 million funding b-round, led by Morgan Stanley. As part of the launch, Ignition has opened an office in London and Edinburgh to complement its existing footprint in Sydney (Global HQ) and Dublin (European Head Office).
Donohoe concluded, "Ignition technology has been developed to ensure financial institutions have the tools to reach and support the full spectrum of customers, with a white-label platform that brings together best-in-class technology that will appeal to both providers and advisers alike."
"The advice market continues to evolve. The pandemic has accelerated digital technology and remote communication, while many people's financial lives been altered, some for the better, many for the worse. The need for accessible, effective digital advice to ensure all customers are supported throughout their financial lives has never been more pressing."