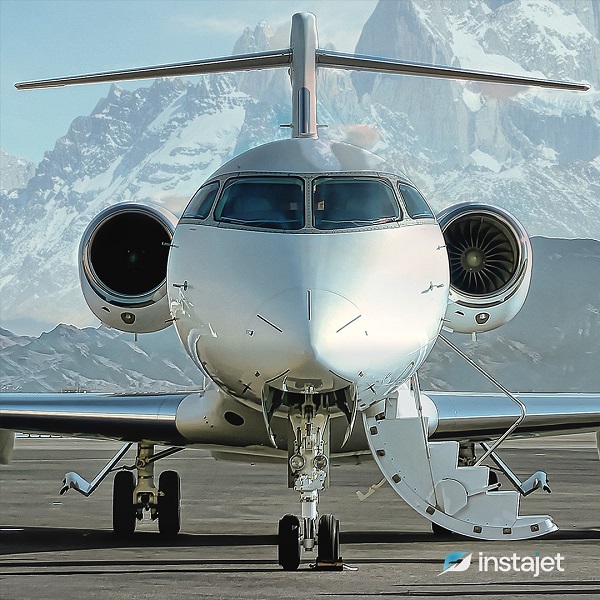 Instajet partners with Currencycloud to make private aviation more accessible
Instajet, the private jet community redefining private aviation, has partnered with Currencycloud, the experts simplifying business in a multi-currency world, to offer a robust fixed pricing model, and exceptional safeguarding of its high value transactions.
Instajet's goal is to make private jet flying easily accessible to both long-term private fliers and first-time private fliers alike. Instajet enables clients to freely browse for private jet flights and pricing anywhere in the world, via its app, and then connect with Instajet's ops team who fulfil every flight. Unlike other private aviation companies, Instajet doesn't use brokers to set the prices – bringing much-needed transparency to the private jet ecosystem.
Currencycloud enables Instajet to achieve one of its key aims, that of offering instant, guaranteed price reservations from the outset for both passengers and operators. The partnership also means Instajet can reach more jurisdictions and offer a truly global service; fulfilling its bookings with a multi-currency payment service that has no currency fluctuation risk. Currencycloud enables Instajet to offer unlimited financial protection to its customers, providing peace of mind to individuals when they reserve their flight via the app.
Nick Davis, CEO and Founder, Instajet explains, "Instajet is leading the charge for unparalleled safeguarding and protection of unlimited client funds. Currencycloud invisibly and seamlessly underpins our transparent, financially robust service. The confidence we gain from having such a reliable system in place cannot be underestimated."
Nick Cheetham, Chief Revenue Officer, Currencycloud says, "Instajet is setting out to change the world of private aviation for both business and leisure travellers. We are excited to be partnering with them in this endeavor, ensuring Instajet's clients' transactions are completed securely wherever they are in the world."