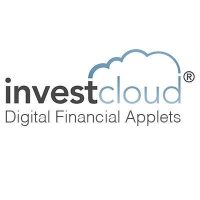 InvestCloud to launch London FinTech incubator
InvestCloud Inc., a global FinTech firm, is set to launch a financial technology incubator and accelerator at its European headquarters in Soho, London. InvestCloud Innovation Center London will offer both new startups and established financial firms the ability to quickly deliver digital wealth management solutions supported by the InvestCloud platform.

Deputy Mayor of London for Business, Rajesh Agrawal, has praised the move by InvestCloud to establish its latest financial technology incubator in London. The Mayor's business chief spoke at Innovate to the future – a view from London, an event jointly hosted by the British-American Business Council Los Angeles and InvestCloud on Friday, June 23 in InvestCloud's Los Angeles Innovation Center. At the event, Agrawal highlighted the global FinTech firm's commitment to innovation.

Rajesh Agrawal, Deputy Mayor for Business, said: "InvestCloud's decision to launch a FinTech incubator and accelerator in the heart of our great city is further evidence that London is open for business and innovation. As a FinTech entrepreneur, I know from experience London is the ideal location to grow a start-up, with an unrivalled talent pool and a time zone which overlaps with other financial centres, among many other advantages. That is the message I took on my trade mission to the West Coast of the US last week and I'm delighted that companies like InvestCloud continue to invest in London and recognise our city as a global business powerhouse."

InvestCloud was established by British entrepreneur John Wise in a Los Angeles garage in 2010. Wise had previously founded successful businesses including Synergo Technology and Netik in both the UK and the US. In the space of seven years, InvestCloud has won 670 clients across the globe, and now supports $1.7 trillion of assets on its digital platform for wealth mangers and financial institutions.

John Wise, co-founder and CEO of InvestCloud, said: "InvestCloud is a global business, and we have a commitment to creatively drive innovation worldwide. This commitment is the reason behind our rapid success not just in the US, but also in London, across Europe and increasingly in broader EMEA and APAC. The London Innovation Center is a perfect example of this. By sharing our technology and expertise with financial institutions and startups in the UK, and London specifically, we can help them deliver the digital solutions their clients want.

"It's no secret that the financial services industry is behind the curve when it comes to digital. Many projects cost millions only to be scrapped, and the failure rates for startups are incredibly high. InvestCloud's Innovation Centers ensure success for these projects – allowing teams to innovate and ideate quickly, drawing on the experience of the Innovation Center team and the wealth of capability within the InvestCloud app library."

The London InvestCloud Innovation Center will follow the blueprint of the firm's first technology accelerator at its Los Angeles headquarters. The Los Angeles space enables teams from banks, wealth managers and early-stage FinTech startups to undertake 'residences' to accelerate the development of new digital solutions. To demonstrate progress, participating businesses will 'show and tell' their work on a weekly basis, ensuring success in a defined timeframe.
To read more, please click on the link below…
Source: InvestCloud to launch London FinTech incubator – PR Newswire