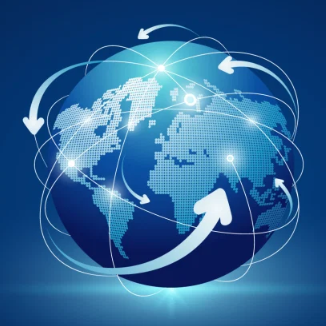 Leading global investment bank completes implementation of GBST platform across 21 markets
A leading global investment bank that has been a GBST client for more than 10 years, has completed its progressive roll-out of the Syn~TAC middle office platform which covers all aspects of trade-date processing for its equities capital markets business. Syn~TAC replaces several systems within the bank, both internal and external, reducing operational risk and lowering cost.
Prior to completion of the implementation, the global investment bank was constrained by its incumbent vendor and internal systems. GBST was able to resolve duplication between systems, manual data entry, and differing practices between regions by deploying Syn~TAC as a single, global middle office engine across 21 markets and four global regions, including Oceania, North America, Europe, Middle East and Africa, and Asia.
Denis Orrock, Head of Capital Markets at GBST, said, "We're extremely pleased to have transitioned our client to deliver a consistent and global post-trade equities platform, that also performs US domestic processing, all on a single instance. The platform integrates with ETC (Electronic Trade Confirmation) providers, including The Depository Trust and Clearing Corporation (DTCC), CTM (Central Trade Matching), and FIX (Financial Information Exchange), and includes DTCC Alert integration for automatic SSI (Standing Settlement Instruction) enrichment.
"The project was supported by our experienced teams across Australia, Asia, and the UK, with the final and most complex markets going live during Covid, when many of our team and theirs were in lockdown. The progressive rollout of markets which allowed for a lower risk implementation plan, and its successful outcome is a credit to both organisations."
Robert De Dominicis, CEO at GBST, said, "We're delighted to expand our relationship with this client, and continue delivering solutions of more breadth and scope for them."
GBST's Syn~TAC solution, available both on public and private cloud, transforms middle office operations and reduces per-trade costs with automated trade processing across multiple asset classes. It features intelligent tools to manage exceptions, correct errors, and enrich trades with settlement and reporting information. GBST also offers a comprehensive suite of APIs to connect Syn~TAC with other systems to drive straight through processing.
Syn~TAC also includes chatbot integration that provides an authenticated and secure way for users to interact with the system to analyse, investigate, and manage exceptions efficiently and respond to queries without interrupting workflows.