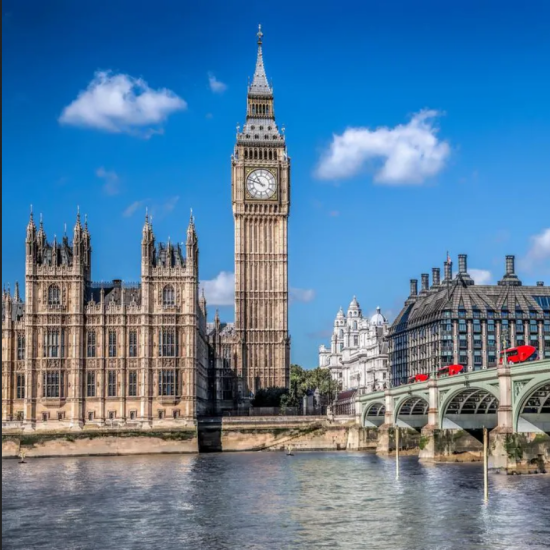 London still Europe's leading hub for tech investment: Dealroom and London & Partners
Global tech investors continue to put their faith in London, with latest end of year VC tech investment figures from Dealroom and London & Partners showing that the UK capital's tech firms raised an impressive $19.8bn last year. Despite a challenging economic climate, London's tech firms raised double the amount of investment than any European city in 2022 and ranked fourth on the global stage.
London helped boost the total amount of VC funding secured by UK tech firms in 2022 to $29.9bn, making it the third largest country for tech investment behind the US and China. Some of the biggest funding rounds into London companies last year included: a $1bn Series D round for Checkout.com; a $312m Series G round for GoCardless and a $200m Series D for Paddle.
According to the data, 2022 global VC funding experienced a 33% dip from the record levels seen in 2021, with a total $485.2bn raised last year, compared with $723bn the previous year. This trend was replicated at a European level, with a total of $94bn raised in 2022 – a 22% decline on the $120.8bn raised in 2021.
High levels of dry powder building up in UK capital 
The future investment landscape for London and UK companies remains optimistic with further analysis from Dealroom revealing an increasing volume of growth capital being added by VCs to new funds in London.
The total amount of fresh capital raised by London-based VCs in 2022 was $6.6bn, more than any previous year. This takes the overall total raised in the past years (2021 and 2022) to $11.4bn.
Some of the world's largest investment firms have established new funds or a presence in London in the past year. Significant new funds based out of London include a $1bn early-stage fund from Northzone, a $650m European investment fund from Atomico and a $500m fund from Phoenix Court, whose funds include LocalGlobe and Latitude. Additionally, the likes of Sequoia Capital, Lightspeed Ventures and General Catalyst have all recently expanded their presence in the UK capital.
Strong performance for London's high growth sectors 
A number of London's fastest growing tech sectors managed to buck the overall downward funding trends in 2022, with over 10 different sub sectors raising over $500m.
London's fintech sector also saw a strong performance in 2022, with the UK capital's fintech firms raising a total of $9.7bn – more than any other city globally. In addition to seeing more investment than the likes of New York and the Bay Area, London fintech's accounted for 42% of the total funding into all European fintech last year.
Laura Citron, CEO of London & Partners said, "London's tech sector is looking resilient, despite the challenging context. Investors have raised more capital to deploy into high-growth companies than ever before. Innovation in London continues to be grounded in the city's deep historic strengths – so we see sectors like Fintech, EdTech and gaming thrive. This data shows that London continues to be Europe's tech capital and one of the best places in the world to scale a tech business."
Julia Hawkins, Partner at London based VC firm, Phoenix Court, said, "London is at the centre of a remarkable region of tech growth that spreads from the capital's centre to other UK clusters including Manchester, Bristol, Oxford, Cambridge and beyond to Paris and Amsterdam. We expect some of the world's biggest companies to be built from here in the next 20 years as the capital continues to attract significant investment thanks to its talent base and global leadership in fields such as life sciences, fintech and Artificial Intelligence."
Chris Bischoff, Managing Director, General Catalyst added, "When General Catalyst decided to open a European office after investing in the region for over a decade, London was our first choice. Long a centre for innovation in financial services, the capital has developed a broad-based ecosystem with leadership across sectors including enterprise, healthcare and life sciences, as well as pioneering work in AI. Beyond that, it remains a hub for European talent. We are here to give local founders access to our global network and deep sector expertise. We see no lack of ideas and ambition, and we believe that London-based start-ups, such as Multiverse and Charm Therapeutics in our portfolio, have the ability to become transformative and enduring companies with a global impact."
Check Warner MBE, Partner, Ada Ventures, Co-Founder Diversity VC said, "Even in a challenging macroeconomic climate London's position as a leading hub globally for tech investment remains unchallenged. Not only that, but there are strong indicators that London will remain one of the leading cities in the world for technology for decades to come, with a record $6.6bn of VC raised by London-based VCs in 2022. With VCs and Limited Partners increasingly focused on the importance of good social, environmental credentials and strong governance, London's leadership in the impact investment space makes it arguably the best city in the world to start and scale and impactful technology company. At Ada Ventures we are excited about the opportunity to invest in the fantastic, mission driven entrepreneurs who are building their companies in this city over the years to come."