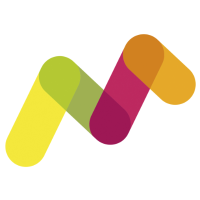 MortgageGym receives £500K investment from Henry Ritchotte
MortgageGym, a UK-based regulated mortgage robo-adviser, received a personal investment of £500k from Henry Ritchotte.

Ritchotte, former Chief Operating Officer and member of the management board of Deutsche Bank AG, was also appointed as an adviser. He has over 24 years' experience in the investment banking and financial services industries. Since leaving Deutsche earlier this year, Ritchotte has been making early stage investments in financial services firms with a focus on disruptive regulatory- and technology-driven business models. He previously held the role of 'Head of Digital Bank' at Deutsche. Ritchotte previously worked as Deutsche's Chief Digital Officer on projects to digitalise banking services.

Other roles at Deutsche included Chief Operating Officer, Head of Global Markets and serving as a Member of the Management Board and Group Executive Committee. He initially joined Deutsche in 1995 from Credit Suisse First Boston having worked at boutique investment bank Recof Corporation and Merrill Lynch.

Formed in 2016 by entrepreneurs John Ingram and David Vertannes, MortgageGym is a regulated mortgage robo-adviser, allowing UK homebuyers to complete their entire application online in 15 minutes through a free, hybrid advice website offering mortgage eligibility matching within 60 seconds, regulated robo-advice and access to live advisors.
To read more, please click on the link below…
Source: MortgageGym Receives £500K Investment from Henry Ritchotte – FINSMES