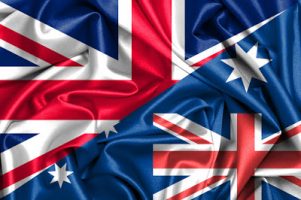 Nod takes home gold at UK's first Startup Games in Australasia
UK Department for International Trade awards Australian fintech startup, Nod, winner of Australasia's first Startup Games in Sydney yesterday.
Australian fintech startup Nod has been declared the gold medal winner of the UK Department for International Trade's (DIT) Startup Games, which was held at The Mint in Sydney yesterday. Nod will travel to London this June, courtesy of sponsor British Airways, to participate in London Tech week and find out how they can scale and grow in the UK.
Nod pitched their way to the top against more than 50 other entrepreneurs by engaging with top investors and mentors who "invested" virtual funds in the companies they were most impressed with via a Startup Games app. By the end of the day Nod had received over £110 million of virtual funds.
Nod is an online platform connecting people with financial advisers when they need an answer to a question about money.
Startup Games participants heard keynote addresses from some of the UK and Australia's top names in the startup scene, including Naomi Simson, founder of Australian gift-giving company RedBalloon and Shark Tank Australia judge, Andrew Humphries, Co-Founder of The Bakery London, Andrew Corbett-Jones, Head of Sydney's Tyro Fintech Hub and Alan Jones, Startup Evangelist at Blue Chilli.
Humphries and Corbett-Jones also form part of DIT's 22-strong business mentor, or "Dealmaker" cadre, drawing on their insight, networks and experience as entrepreneurs, angels and VCs to help innovative companies succeed in the UK.
British Consul General and Director General for DIT Australia and New Zealand, Michael Ward, said:
"We are thrilled to see Nod win Australasia's first Startup Games and wish to congratulate them and thank the many entrepreneurs from across Australia and New Zealand for taking part and making the day such an overwhelming success.
"Yesterday provided a fantastic opportunity for the startup community to come together, practice their pitches and receive advice from leaders in their field.
"We look forward to working with Nod on a programme for their trip to London, which will help them make connections, explore opportunities and lay the foundations for their future success in the UK, with strategic support from the DIT team."
Nod Co-founder and CEO, Joel Robbie said:

"Myself and my co-founders created Nod to help people feel confident and in control of the financial decisions they make and to provide them with advice about money from a financial expert on-demand for less than the price of an annual Netflix subscription."
"We can't thank the UK Department for International Trade enough for putting on such a fantastic Startup Games. The Nod team had a great time and while we certainly didn't go into the day expecting to win, we're really excited about people's response to our pitch. We're just getting our head around what the UK trip could mean for our company but we know it represents an amazing opportunity that we'll take with both hands."
The silver medal went to Canceraid with £65 million of investment and the bronze to Punt Club with £54 million.
The Startup Games was supported by the Global Entrepreneur Programme, DIT's well-established flagship programme for attracting world-class, high-potential entrepreneurs to the UK.
DIT has teams in Sydney, Melbourne, Brisbane, Perth and Auckland, operating out of the British Consulates in these cities, to support internationally-minded Australian and New Zealand companies.