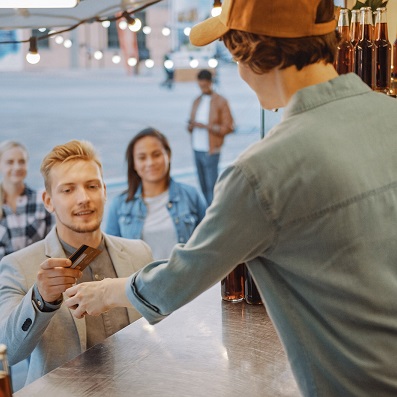 Novatti partners with MYPINPAD to offer businesses a new Tap on Phone payments solution
MYPINPAD, a global innovator in mobile card payments systems, announced a new partnership with Novatti to deliver their Tap on Phone payments solution to the Australian market.
Novatti currently provides a range of payment acceptance services to businesses in Australia. The partnership will enable Novatti to offer businesses a convenient 'tap and pay' option by using their Android phone or tablet with no additional hardware needed.
Kian Jackson, General Manager of Merchant Acquiring at Novatti, said, "Equipping our customers with simple and secure payment options is at the heart of everything we do. After an extensive search, we selected MYPINPAD because of their security credentials (PCI and AusPayNet), technology platform and market capability."
MYPINPAD attained AusPayNet certification in 2021 for its SPoC (Android and Apple iOS) and CPoC (Android) solutions. With this announcement, MYPINPAD will have live implementations on six continents — a world first. This demonstrates a global demand to remove the historical barriers to accepting card payments via older technology.
Morten Hofstad, Head of Asia Pacific at MYPINPAD, comments on the partnership, "MYPINPAD's certified Tap on Phone technology allows Novatti to build and launch a winning merchant service proposition for contactless payments acceptance. The solution and our services, which have been proven globally, will help Novatti create a clear market advantage for Tap on Phone in the region."
---
Disclosure: At the time of writing, Australian FinTech Pty Ltd is a shareholder of Novatti Group Limited.