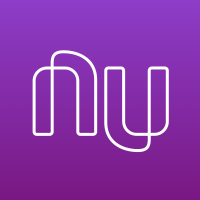 Nubank surpasses Revolut, Monzo and N26 combined with 18 million app downloads over the past year
If there was ever any doubt, you best believe that Nubank is growing exponentially fast and won't be slowing down anytime soon. Making this all the more evident is the fact that the Brazilian fintech unicorn has seen over 18 million app downloads this past year.

Based on a report from Apptopia, that's more than Revolut, Monzo and N26 combined. While these neobanks are prevalent in Europe, Nubank continues to show immense mobile banking potential in developing markets.

This is particularly true in Latin America. Like other fintechs, Nubank's target audience is the region's population without bank accounts.

Latin America's unbanked population

Compared to the U.S. and European markets, Latin Americans are still seeking a positive banking experience. That's to say, the majority of people willingly stay clear of traditional bank accounts. Whether due to heavy fees or endless waiting, banking experiences tend to be far from tranquil.
To read more, please click on the link below…
Source: Nubank surpasses Revolut, Monzo and N26 combined with 18 million app downloads over the past year | Contxto