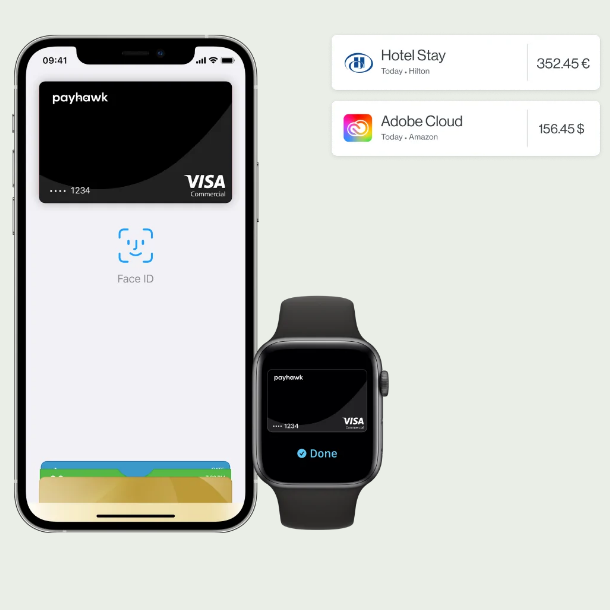 Payhawk announces integration with the digital wallet platform Apple Pay
Payhawk, the growing platform that combines expense, payment and invoice management in one solution, brings its customers Apple Pay, a safer, more secure and private way to pay that helps customers avoid handing their payment card to someone else, touching physical buttons or exchanging cash and uses the power of iPhone to protect every transaction. 

Customers hold their iPhone or Apple Watch near a payment terminal to make a contactless payment. Every Apple Pay purchase is secure because it is authenticated with Face ID, Touch ID, or device passcode, as well as a one-time unique dynamic security code. Apple Pay is accepted in grocery stores, pharmacies, taxis, restaurants, coffee shops, retail stores, and many more places. 

Customers can also use Apple Pay on iPhone, iPad, and Mac to make faster and more convenient purchases in apps or on the web in Safari without creating accounts or repeatedly typing in shipping and billing information. Apple Pay makes it easier to pay for food and grocery deliveries, online shopping, transportation, and parking, among other things. Apple Pay can also be used to make payments in apps on Apple Watch. 
To read more, please click on the link below…
Source: Payhawk announces integration with the digital wallet platform Apple Pay