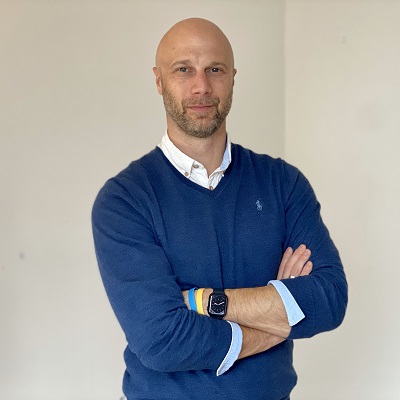 Payment orchestration platform Paydock closes £25m Series A funding round with Silverstripe Investment Management
Paydock, the leading pure-play orchestration platform, has announced a £25 million Series A funding round from Silverstripe Investment Management Limited.
Paydock is a payment orchestrator that offers financial institutions and merchants rapid connectivity to fintech and payments systems without disrupting current infrastructure. Paydock's agnostic platform minimises heavy costs and flattens pervasive risks in traditional multi-vendor payment solutions.  It allows customers to 'plug and play' vendors while closing common security gaps. Paydock's bank-grade security posture has made it a standout in the sector through its auditable and traceable API stack.
Recent large-scale shifts in e-commerce have accelerated the entry of innovative payment systems to the market, offering consumers an unprecedented choice while simultaneously introducing problems for merchants. Merchants have struggled to integrate, maintain and optimise these vendors while shouldering escalating administration, security and consumer experience problems.
Paydock is the first orchestration platform to be adopted as a front-line strategy for a major financial institution following growing traction amongst its merchant base. Their novel partnership approach enables customers to leap-frog generations of payments technology and prepare for the future. Paydock's blue-chip client list includes the Commonwealth Bank of Australia, retailing giant Coles, and not-for-profit organisations such as the United Nations High Commissioner for Refugees (UNHCR).
Paydock's vision is to work with selected institutions while continuing to offer its platform to merchants seeking frictionless access to the fintech market as a whole. As financial institutions become particularly aware of their urgent need to better support digital merchants, Paydock creates an opportunity to resolve these issues at scale.
Paydock is emerging as a default frontline solution for globally connected financial institutions and merchants.
Rob Lincolne (pictured), Founder and CEO of Paydock, said, "We are thrilled to welcome Silverstripe to the Paydock story. Having established a deep relationship over the past 12 months, their experience and track record in the finance and tech sector will supercharge our mission to transform the payments sector for the better. We are fully focused now on doubling down on our vision to deliver the world's best orchestration solution. This funding enables us to accelerate that vision, introduce customers and partners faster and bring forward our ambitious vision of the future in payments."
Alex Cuppage, Partner at Silverstripe, said, "We are excited to partner with Paydock and support their mission to simplify and streamline payments for businesses around the world. Paydock has developed a powerful platform that offers unparalleled flexibility, security, and reliability. We believe that Paydock is well positioned to capture a significant share of the growing payment orchestration market, and we look forward to working closely with the company's talented team to help them achieve their goals."
London-headquartered Silverstripe Investment Management Limited has been active in Europe since 2013. Backed by IAG Capital, a major US single family office with a 25+ year track record of investing in highly successful fintech and financial services businesses. Silverstripe has deployed over £500 million into the UK in recent years.