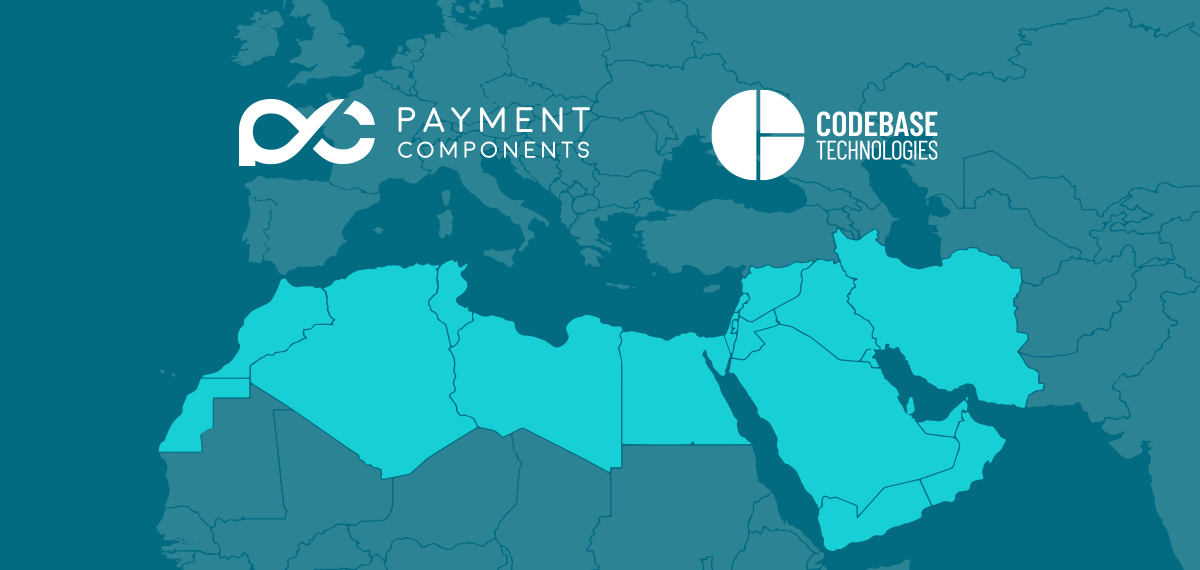 PaymentComponents partners with Codebase Technologies for the MENA region
Codebase Technologies (CBT), a leading Global Open API Banking Solutions provider, and PaymentComponents, a global leader in B2B payments and fintech solutions, have entered into a strategic alliance to further drive the Open Banking initiative in the Middle East and North Africa.
As regulators around the world implement new open banking frameworks and initiatives, banks and financial services providers in the MENA region are developing new ways to utilize open banking to evolve how robust use of customer data can enable more innovative products and services to better serve customers.
This partnership is the evolution of CBT's drive to empower current and future Digibanc™ customers in the MENA region with a more expansive range of open banking components and solutions through its association with the MENA Open Banking Working Group. CBT's strategic alliance with PaymentComponents will enable current and existing Digibanc™ customers with a wider range of Open Banking and payments APIs that include Single Euro Payments Area (SEPA), SWIFT connectivity services, and simplified operations through Account Aggregation capabilities.
Commenting on the partnership, Raheel Iqbal, Managing Partner & Global Product Head at Codebase Technologies, said, "Codebase Technologies' latest partnership with PaymentComponents will unlock new opportunities for our customers, owing to the combined innovations in Open Banking that we can now offer together. We are excited to embark on this partnership and will continue to keep our customers at the heart of everything we do."
Zoe Kioustelidou, Strategic partnership manager at PaymentComponents, said, "Open Banking APIs allow banks and financial institutions to enrich customer experiences and bet on new revenue streams. Collaborating with a tech pioneer such as Codebase Technologies allows us to boost our position as a comprehensive fintech solutions provider in the region. The combined strengths from Codebase and PaymentComponents will offer customers exclusive prospects that they can take to market effectively."