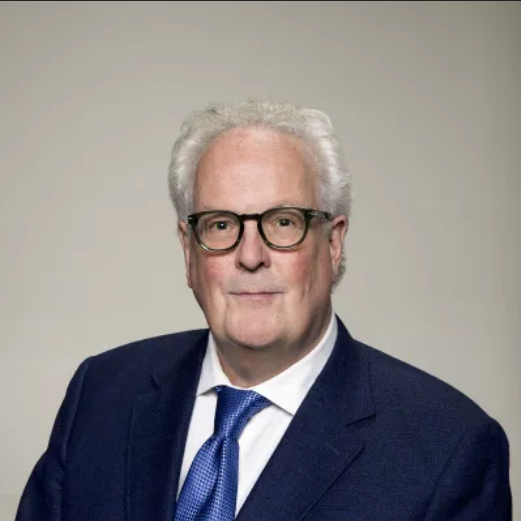 Paytrix appoints Joe Redmond as CEO of Paytrix Ireland
Paytrix, the pioneering fintech firm that simplifies global payments for high-growth businesses, have announced the appointment of renowned Irish financial services entrepreneur, Joe Redmond, as Chief Executive Officer for Paytrix Ireland. With a formidable industry track record and extensive experience across payments, foreign exchange, governance, risk and compliance, Joe will oversee Paytrix Ireland's programme of licence acquisition and regional expansion.
Paytrix unlocks access to the world's best payments services across the full payments stack — collections, settlement and payouts — through one contract and one API. For fast-growing businesses with international ambitions, the Paytrix curation layer removes much of the complexity, cost and friction of international payments to help them scale smoothly.
Joe joins Paytrix Ireland at a time of significant momentum for the business following the completion of its Series-A fundraising round in March this year, which secured EUR 16.7m of investment.
Over a thirty-year career in foreign exchange and payments Joe built, scaled and successfully managed highly profitable businesses and market-leading positions for two of Ireland's leading financial services companies, Bank of Ireland Group and FEXCO. He performed executive, chair and board director roles at both organisations.
Aran Brown, CEO and Co-Founder of Paytrix said, "That Paytrix can attract someone of Joe's calibre to the business not only makes me very proud; it also speaks volumes about the credibility of our vision of helping ecommerce businesses to scale globally by solving their payment challenges. His hire underlines our commitment to achieving a gold standard in licensing and compliance. Paytrix will benefit hugely from Joe's experience in delivering an innovative, market-leading payment solution, and I cannot wait to get started working with him."
Joe Redmond, incoming CEO of Paytrix Ireland said, "I joined Paytrix because I could see the enormous potential which exists in the company and the ambitious vision that Aran and Eddie have set for it. I am really looking forward to working with  the great people I have met so far in delivering a truly innovative payments solution for our customers. We have a very exciting future in front of us as we look to develop the significant growth opportunities that are already emerging for Paytrix."
Based in Dublin, Joe will set Paytrix Ireland's strategic objectives and own responsibility for the firm's operations across sales, marketing, commercial relationships and people. Joe's work will play a vital role in ensuring Paytrix Ireland sits in the flow of funds — a keystone in Paytrix' goal of providing a global, seamless and secure payment experience. For customers, this will remove complex, costly third parties and give them greater control of the payment process.
With Ireland the centre of Paytrix's global operations, Joe will head up an expanding team in the country with client support and heads of finance, IT and operations already based there. Paytrix Ireland has also hired Esther Espina, a highly experienced professional as Chief Risk Officer and Phillip Halford, with almost 40 years experience in banking and finance, as Head of Internal Audit to support Joe in executing his plans.
Moving forward, Paytrix' plans to target the acquisition of further licences across Europe, and to expand globally as it aims to become the de-facto payments curation solution for ambitious online businesses.