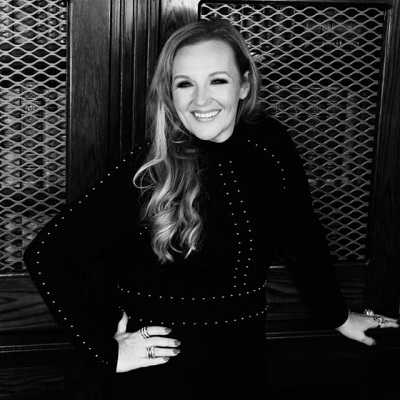 Scottish fintech Know-it sets its sights on Australia expansion
Fintech companies in the UK and Europe often seek global expansion, including entering the Australian market. Scottish fintech Know-it is no exception, as they have announced the launch of their cloud-based credit management platform in Australia for 2024.
This strategic move aims to deliver Know-it's credit management solution to the Australian market, ensuring that Australian SMEs have access to the platform to effectively manage their credit control process. With its impressive track record of helping businesses minimise late payments and boost cashflow, Know-it is well-positioned to significantly impact the Australian fintech industry.
Founder and CEO of Know-it, Lynne Darcey Quigley (pictured), commented on the expansion, saying, "Australian businesses face the same issues as UK businesses regarding late payments and manual credit control. Automation is crucial to ensure a steady cash flow and efficient financial processes. This is an opportune moment to implement such solutions."
"Our platform, is the first of its kind, enables companies to perform credit checks, automate payment chasing, collect overdue invoices, and more in one place. Doing so mitigates credit risk, reduce debtor days, and enhances company cash flow. At Know-it, our ultimate objective is to expand our services globally and assist SMEs worldwide in realising the importance of automating the credit control process. This automation is crucial not only for business survival but also for achieving success. The Australian market will be the first step for us internationally and we are all excited to see where the journey takes us afterwards.
"We aim to demonstrate to Australian business owners, especially SMEs, how fintech can safeguard business continuity during the turbulent economic conditions currently affecting SMEs on a global scale. Our team is thrilled to begin collaborating with local businesses, assisting them in securing cash flow by addressing late payments, decreasing debtor days, and automating their entire credit control process."
Lynne concluded, "As the financial climate continues to put immense pressure on the economy, businesses in Australia need all the help they can get. It's a critical juncture where technology can step in and offer a helping hand through an affordable and innovative credit management platform. In the past, smaller businesses lacked the necessary resources to automate this process, leaving many vulnerable to late payments and financial fraud. But with the introduction of Know-it's platform in the Australian market, businesses of all sizes can now easily Check-it, Chase-it, and Collect-it in real-time without the hassle of manual processing."