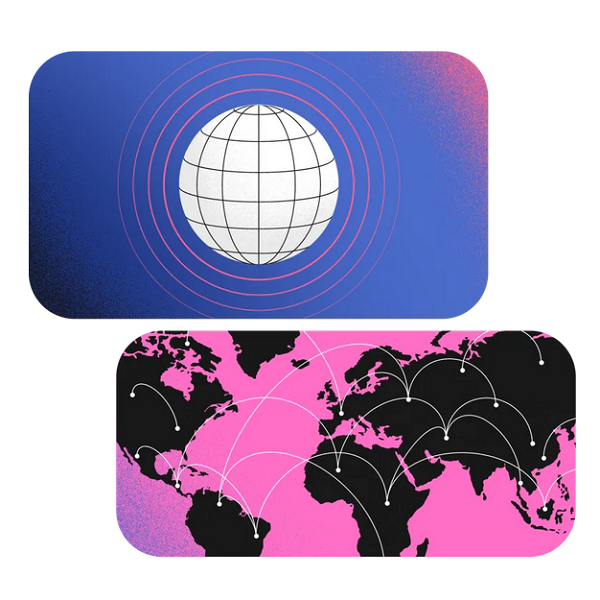 Paytrix secures US$18.3m Series A funding to release vision of simplifying global payments
Paytrix, the London-headquartered fintech with the aim of simplifying global payments for high-growth businesses, announces that it has raised US$18.3 million (£14.75 million) in Series A funding to drive product development and international expansion.
Through one platform, one contract and one API, Paytrix' payments curation solution provides access to the best payment infrastructure around the world — reducing the inefficiency, cost and complexity of international payments. In contrast, existing international payments solutions typically require businesses to source, negotiate and maintain a minimum of 10 to 15 partners, contracts and APIs.
Unusual Ventures, Motive Partners and Bain Capital Ventures co-led the Series A investment. Bain Capital Ventures participated in an earlier funding round in May 2022 with Fin Capital, Better Tomorrow Ventures, Hambro Perks, ClockTower Ventures, The Fintech Fund, D4 Ventures and a number of notable angel investors all also participating in both rounds.
Coming amid a global economic slowdown and a slump in investment into the fintech space, the size of the investment reflects confidence in the ability of the Paytrix solution to solve an acute business problem and underlines the scale of the opportunity.
Aran Brown, CEO and Co-Founder of Paytrix, said, "High-potential companies struggle to cope with large volumes of international payments and there is a huge gap in the market — at one end you have inefficient local solutions; at the other, you have the tier-one global providers, inaccessible to all but the world's biggest businesses. Businesses have no option but to stitch together a costly and complex patchwork of service providers and this is the pain point that Paytrix is stepping in to solve."
Brown continued, "People have been telling us that this is the worst time to raise funding in 20 years. Given that backdrop, we're delighted to have attracted such high-calibre investors. They bring a wealth of experience in fintech and e-commerce, which will be invaluable as we build out the next phase of operations."
Targeted at high-growth businesses, Paytrix' global payments solution is of particular relevance to online marketplaces. Analysts predict that up to 70% of online sales will happen on marketplaces by 2025. But many marketplaces face a number of obstacles in seizing this opportunity — such as inadequate regulatory capabilities, a lack of internal expertise or the commercial relationships needed to evolve into a global platform from a regional one. By providing access to best-in-class payments providers around the world through one API, Paytrix' curation layer eradicates these barriers.
Paytrix currently has a fully in-house engineering team across multiple locations and a growing team in Ireland, which includes customer support and heads of finance, IT and operations. To fuel expansion across Europe, Ireland will become Paytrix's centre of global operations. Paytrix is actively hiring, particularly for business development roles, to ensure it can scale smoothly and quickly.
Lars Albright, General Partner at Unusual Ventures, said, "Paytrix has assembled a world-class team with deep expertise in payments, fintech and financial services. Not only does the team have a strong track record, they have a powerful vision for the future of global payments. We look forward to deeply supporting the Paytrix team as they build out their payments curation service to deliver on that compelling vision."
Ramin Niroumand, Partner at Motive Ventures, added, "As ever more commerce moves online and businesses look to expand their global reach, we see a considerable market opportunity for Paytrix. There is a pressing need for best-in-class international payments infrastructure that can be easily integrated and managed without requiring huge specialist teams. Paytrix is forging something truly unique and we at Motive are thrilled to be part of their journey."
Matt Harris, Partner at Bain Capital Ventures, said, "Paytrix is addressing a critical need for businesses operating in an international marketplace. The complexity and cost of cross-border payments has long been a major pain point for companies looking to scale, and Paytrix' solution neatly tackles these challenges. We believe there is a global need for this kind of payments infrastructure and we're excited to continue our support of Paytrix as they expand their solution to businesses around the world."