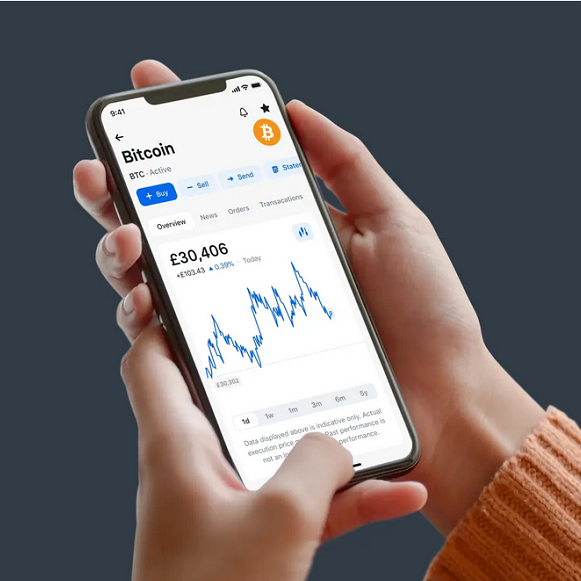 Revolut reinforces superapp's crypto offering with the addition of 22 new crypto tokens
Revolut, the financial superapp with 20 million customers worldwide, has announced another push to the platform's investment offering with the release of 22 new crypto tokens.
Revolut's Crypto offering reaches 80+ cryptocurrencies supported in the app with these new additions, which represents a growth of x8 times compared to the beginning of the year 2021.
The new crypto announced today are available for customers in the UK and EEA, includes the Metaverse token APE, two DeFi tokens: REQ, ETC, and a robust collection of other tokens including CLV, FORTH, AVAX, SAND, GALA, AXS, JASMY, ENS, DASH, FLOW, IMX, CRO, IDEX, REN, SPELL, PERP, BICO, COTI, MLN.
"This is another big year of crypto, and we've given a big boost to our offering while empowering people to take more control of their finances and giving them safe access to new tools and services being built in crypto the space," said Emil Urmanshin, Crypto General Manager at Revolut.
Revolut offers a wide range of financial products through its financial superapp, and crypto is an increasingly popular feature. There are several ways to buy and sell crypto on Revolut: customers can set up a stop or limit order so they don't have to time the market, or use the Recurring Buy feature to average out volatility. Customers can also round up spare change during their daily shopping and put it aside in cryptocurrency of their choice.
In Britain, numbers show the increased interest of Revolut customers in crypto assets: this year, the number of British customers buying cryptocurrencies grew by 6%, and the number of transactions they made by 20%, compared with the same period of 2021.
All crypto tokens are available to customers in all plans, and Standard customers can update to paid plans to lower commissions if they are interested. Customers can invest in crypto tokens from $1. For customers in Metal plan in the UK, Revolut has released a beta programme for BTC withdrawals. Revolut is exploring ways to introduce crypto withdrawals in Europe to allow customers to send out their tokens from Revolut to external wallets and exchanges.
Revolut reminds its customers that cryptocurrencies are not regulated and not protected by investor compensation schemes. Crypto tokens are volatile assets and prices can change fast. The value of cryptocurrency may go down, as well as up, very quickly, and trading may be subject to tax. While Revolut believes in widening access to crypto, it may not be appropriate for everyone, so the company encourages its customers to research the various cryptocurrencies and the risks and opportunities before buying or selling. Customers should review independent sources and learn the differences between tokens as well as consider their personal circumstances when buying or selling crypto. Capital is at risk.