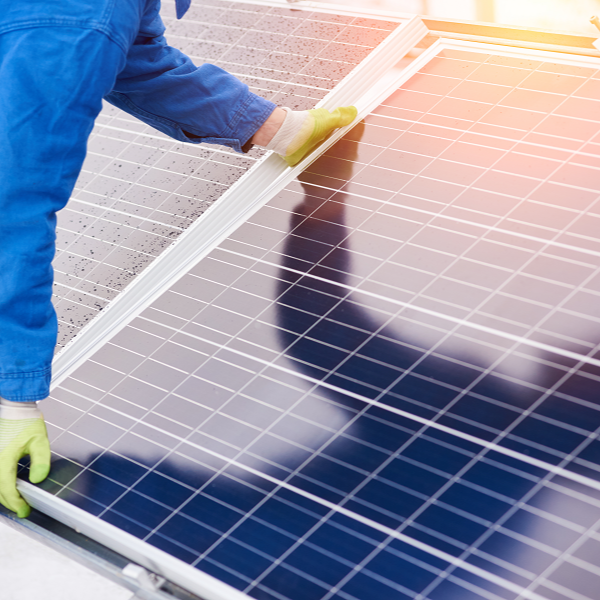 Smart Ease and OpenSolar offer innovative financing options for UK-based solar professionals
OpenSolar, a software company that empowers solar installers with a powerful – and 100% free – end-to-end digital design, sales and management platform, and Smart Ease, a fintech company which helps organisations to fund smart and energy-efficiency technologies, have expanded their strategic relationship. Already partnering in Australia and New Zealand, from 27 October the partnership will now enable UK solar professionals to access competitive and convenient financing options to make it easier for customers to adopt solar.
"This Smart Ease integration with OpenSolar comes at the perfect moment," said Andy Rose, General Manager, OpenSolar UK, "Just as the UK solar and storage industry is experiencing unprecedented demand."
"OpenSolar was founded to simplify the solar adoption process and empower installers with effective, accessible and affordable tools to grow. With Smart Ease now integrated, UK installers can offer competitive commercial financing within their OpenSolar proposals. Removing cost barriers for customers makes it easier for installers to meet market demand and win more sales."
The UK solar sector has more than doubled in 12 months and has seen strong growth across residential, commercial rooftop and ground-mount sites. During 2022, new solar deployment in the UK is set to comfortably exceed the 1GW level for the first time since 2016.
"With energy costs soaring, all organisations will be looking for ways to access cheaper and cleaner energy while avoiding upfront capital outlays," said Guy Olian, CEO, Smart Ease. "With a strong track record in funding renewable-energy projects in Australia and New Zealand, Smart Ease is well placed to help UK solar installers offer their commercial customers a stress-free way to adopt solar."
Benefits of the partnership include:
Commercial solar customers can apply for Smart Ease Payment Plans within the OpenSolar proposal. Transactions up to £100k can be approved instantly.
Organisations pay £0 upfront on Smart Ease Payment Plans.
Platform integration automatically updates with latest rates and pricing.
Customers can review agreements and digitally sign straight from the OpenSolar proposal.
Solar installers get paid within 48 hours of installation and settlement of the project.