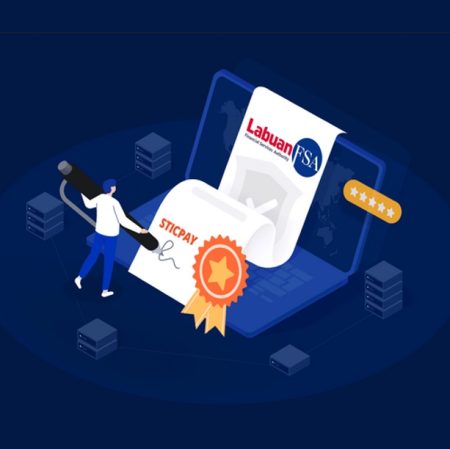 STICPAY acquires Mauritius FSC and Labuan FSA licences to drive global expansion
STICPAY, a leading global e-wallet service provider and payment gateway, has acquired two new financial services licences that enables it to extend its services to clients across more than 200 countries.
In Malaysia, STICPAY has been granted a Labuan Financial Services Authority licence, and has been registered as a money brokering and payment system operator that's compliant with Labuan IBFC laws. The Labuan licence means STICPAY can now provide its services to developing markets across Southeast Asia; the region is the world's fastest-growing mobile wallet market and is expected to see 440 million mobile wallets in use by 2025 – a 311% increase from 2020.
In Mauritius, STICPAY has been granted a Financial Services Commission (FSC) licence and has been registered as a payment intermediary service. The licence means STICPAY can operate from Mauritius as an online Payment Service Provider (PSP), enabling it to accept electronic payments by various payment methods including credit cards, bank-based payments such as direct debit, bank transfer, and real-time transfers based on E-banking.
The granting of the Labuan and Mauritius licences means STICPAY now operates with three licences in total, with the company having previously acquired a UK Financial Conduct Authority (FCA) licence in 2019. Equipped with these three licences, STICPAY is now able to serve clients across more than 200 countries through its flexible e-wallet and payment gateway services.
The new licences also come as STICPAY announces its integration with a number of corporate clients, including Exness, JustMarkets and XM. These new integrations mean STICPAY is now working with more than 5,000 corporate clients, as well as more than one million individual users from 160 different countries.
Sean Park, STICPAY CEO, said, "Southeast Asia is estimated to be the 4th largest economy by 2050. Thanks to our LFSA licence we are now able to expand our core business and tap into this emerging market – and will do so with the greatest level of regulatory standards and integrity.
"The acquisition of our Mauritius licence is another milestone in the growth of our business, and we are delighted that our three licences mean we can now operate with a truly global reach."