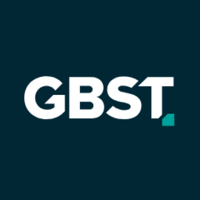 Tier-1 global investment bank extends existing Asian use of GBST's Syn~Ops to incorporate European market securities processing
A leading global investment bank and long-standing client of GBST has extended its deployment of GBST's Syn~Ops platform, enabling securities processing in Europe, in addition to its existing use in Asia. Syn~Ops now powers its securities processing hubs by consolidating and settling trades from global markets for each region. This deployment replaces fragmented legacy systems, reducing operational risk and lowering ongoing costs.
The investment bank originally went live in Asia on Syn~Ops in 2018, to replace eight in-house legacy systems – including post trade equities IT platforms – with GBST's modern, extensible trade processing application. The result was the standardisation of operations and technology for its Asian hub and the transformation of equities operations processing to reduce inefficiencies.
Following the successful Asian rollout, Syn~Ops was selected for the implementation of the Bank's new European hub to support entity changes related to Brexit. The deployment, which is now live, required GBST to develop a range of enhancements to support European and global regulations and SWIFT practices. Over 58 markets are processed through the Bank's Syn~ platform.
Denis Orrock, Head of Capital Markets at GBST, commented, "We are proud to have assisted this Tier-1 global investment bank in extending its deployment of Syn~Ops to incorporate European market securities processing and in so doing, deploy two regional processing hubs onto a single system instance.
"Our client has been able to deploy a consistent, highly automated processing model across multiple jurisdictions, resulting in a reduction in human intervention, higher rates of STP, and cost savings across operations and infrastructure. Furthermore, our client will benefit from the ease of implementation of new products and entities as their use of the platform expands. This is evidenced by the Bank's decision to migrate its local Singapore operations and Central Securities Depository (CSD) connectivity onto the platform later this year."
The deployment is yet another building block in meeting client goals for a consolidated, consistent, workflow-driven post-trade environment across global operations. It clearly demonstrates Syn's capabilities to provide multi-entity, multi-market, highly automated settlements processing at the level of security and scalability demanded by a leading global investment bank.