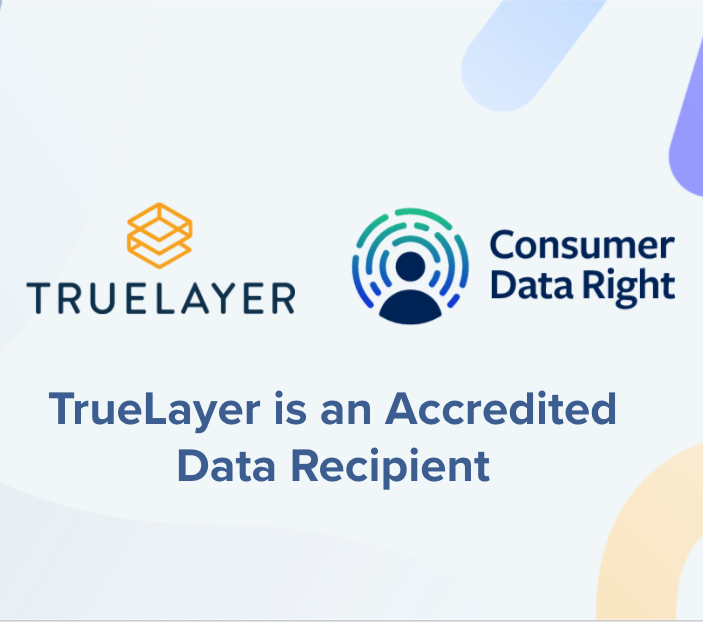 TrueLayer launches its global Open Banking Platform in Australia
TrueLayer, the global open banking pioneer, has announced the launch in Australia of its global Open Banking Platform and promotion of Brenton Charnley to CEO of Australia & New Zealand.
This follows approval by the Australian Competition and Consumer Commission of TrueLayer as an unrestricted Accredited Data Recipient under the Consumer Data Right (CDR). TrueLayer's local subsidiary will also become a Corporate Authorised Representative of Amplus Global Pty Ltd, an Australian Financial Services Licence holder.
The TrueLayer Open Banking Platform is backed by proven, market-leading data and payments APIs that currently process more than half of all open banking traffic in the UK, Ireland and Spain.
"We have built a solid foundation in Australia and now we're ready to launch and accelerate our growth. We will deliver amazing open banking-powered customer experiences. We're proud to bring TrueLayer's global know-how into the local market, in the right way and at the right time, to contribute to the overall success of the Consumer Data Right," said Brenton Charnley, CEO of Australia & New Zealand at TrueLayer. "I'm looking forward to collaborating closely with our team, customers and commercial partners to deliver on TrueLayer's mission of opening up finance."
TrueLayer's Open Banking Platform will harness the core functionality of the CDR to power both mainstream and emerging use cases, supporting financial and non-financial firms to offer market-leading financial experiences across:
Lending – faster lending decisions and identification of eligible borrowers
Wealth management – faster and easier onboarding, personalised insights and instant payments for account funding
Personal finance management apps – account aggregation, budgeting, income and expenditure analysis
Digital banking – securely connecting consumers and businesses with financial data
E-commerce – improved conversion and reduced friction compared to cards through seamless, instant payments
TrueLayer also announces today the promotion of Brenton Charnley to CEO of Australia & New Zealand. Brenton joined TrueLayer in Sydney in October 2020 to establish its local Australian operations, work with various regulatory entities to obtain licences, build the team and product capability, and position the brand. Australia and New Zealand are a focus for TrueLayer's global expansion and the firm is actively recruiting to grow its teams in Sydney, Melbourne and Auckland.
"We founded TrueLayer with the belief that open banking would be a catalyst for meaningful, long-term change in financial services. What began in the UK and Europe has now been embraced by Australia through the CDR," said Francesco Simoneschi, CEO and Co-Founder of TrueLayer. "Receiving our Australian accreditation is an important moment and reflects the hard work that Brenton and the team have put in to make it happen. TrueLayer's combination of a local presence with our international network means we can work with local firms and European businesses looking to launch in the country. It's an incredibly exciting time with the opportunity to help firms embrace open banking capabilities and build innovative services that will better meet the financial needs of consumers and businesses throughout Australia and New Zealand."
The launch in Australia is another milestone for TrueLayer, following the recent US$130 million funding round led by Tiger Global Management, with participation by Stripe, to accelerate the global rollout of its open banking payments network, with a focus on instant and recurring payments.