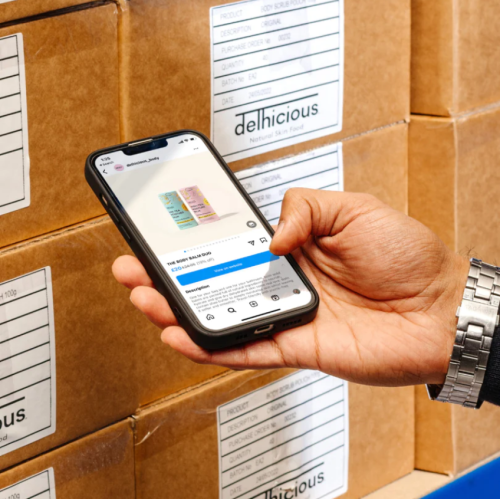 TrueLayer offers instant, cost-effective payments through new integration on Shopify's platform
TrueLayer, Europe's leading open banking payments network, today announces its new payments app is now live in the Shopify App Store, allowing UK and EU merchants to add open banking payments to their checkout.
Electronics retailer Maplin has gone live with the app, with further partners to be announced soon.
The move brings the industry-leading open banking network to the prominent ecommerce platform, enabling merchants to add instant bank payments to their website in a matter of hours. As a result, they can quickly benefit from a faster, more secure payment option at a fraction of the cost of cards or PayPal.
In turn, customers benefit from a smoother, safer and faster experience. TrueLayer's open banking payments are digitally native and require no manual data entry. Customers' details auto-populate directly from their bank account, reducing the likelihood of payment failure and removing friction. Payments leverage biometric authentication to verify customers' identity, providing bank-level security with every payment.
Powered by instant payment rails, open banking payments also allow for real-time settlement of funds. This gives merchants added assurance that they can ship orders to the customer without the risk of fraud associated with card payments. It also enables businesses to process refunds faster, which establishes trust and loyalty with their customers. Research from TrueLayer and YouGov shows that 4 in 5 shoppers expect a refund within a week or sooner.
The app, designed in partnership with Shopify agency Eastside Co, comes as TrueLayer continues to establish connections with ecommerce giants. Recently, they became the first European open banking option for payment giant Stripe.
Open banking payments continue to make inroads with both merchants and consumers. Monthly payment volumes have doubled in the past year, reaching 11.4 million in July alone.
Michael Brown, Head of Ecommerce at TrueLayer said: "Businesses throughout the UK and Europe rely on Shopify to power their payments. As Europe's leading open banking platform, we're excited to give those merchants the fast, cost-effective open banking payments they need to provide an exceptional experience to their customers."
Ollie Marshall, Managing Director at Maplin said: "We partnered with TrueLayer because we wanted to give our customers a fast, seamless way to complete their purchases while cutting down on card processing fees. Integrating open banking payments through their Shopify app was a breeze, and we're excited to continue working with TrueLayer to make things even smoother for our shoppers."
Jason Stokes, CEO at Eastside Co said: "At a time when ecommerce customers demand a seamless shopping experience, open banking payments can help businesses make their checkouts fast, smooth and secure. With consumer adoption rising each month, open banking has the potential to drive payment innovation for retailers large and small. We're proud to partner with TrueLayer to help enable that progress for merchants in the UK and Europe."