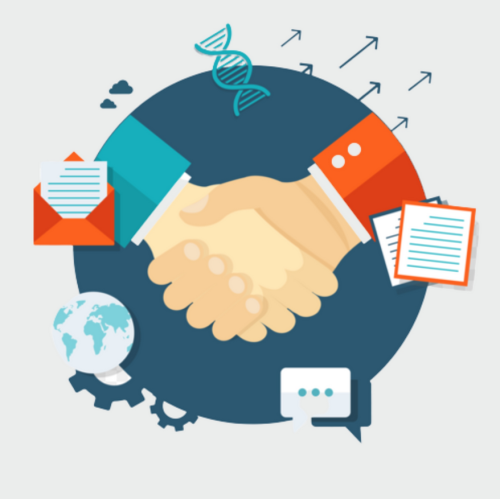 Wealth Dynamix and Flanks partner to transform client engagement and financial management practices
Wealth Dynamix and Flanks, two leading innovators in the wealth management sector, have announced their strategic partnership aimed at transforming client engagement and financial management practices. By integrating cutting-edge CRM, Onboarding and digital technologies with automated data aggregation across custodians, this collaboration promises to redefine the way firms interact with customers and how to manage their wealth.
Thanks to this collaboration, financial advisory firms and their valued clients will be able to access a comprehensive view of financial details, including multi-custodian holdings. This holistic approach ensures that both advisors and customers have a real-time, consolidated understanding of their portfolios.
This alliance provides:
Customer benefits: This collaboration will notably boost advisor productivity by removing manual data collection and aggregation. This will lead to time savings, increased efficiency, and improved client interactions.
Client engagement: Wealth Dynamix and Flanks enhance engagement with pre-filled Fact Finds and 'Whole of Wealth' Views in the Client Portal, providing comprehensive insights for informed decisions. The collaboration offers 360-degree views for advisors during client interactions, fostering meaningful conversations with real-time data accuracy.
Cost reduction: This partnership lowers delivery and operational costs for financial firms by eliminating manual data collation, reducing middle and back-office workload, and enabling more efficient resource allocation.
Wealth Dynamix and Flanks are excited by the endless possibilities this collaboration holds for the WealthTech industry. The firms are dedicated to continually advancing their joint offering to the vanguard of innovation, seamlessly adapting to the ever-changing requisites of financial firms and ready to adapt to the changing needs of financial companies and their customers.
Commenting on the partnership, Gary Linieres, CEO and Co-Founder of Wealth Dynamix, said, "Wealth Dynamix and Flanks have opened the ability to further drive efficiencies in Wealth by merging the realms of Client Lifecycle Management and cutting-edge automated data aggregation. This collaboration will certainly empower financial institutions and their clients to offer not only a comprehensive client 360 view, but also a combined view of multi-custodian assets, all without the need for multiple complex integrations."