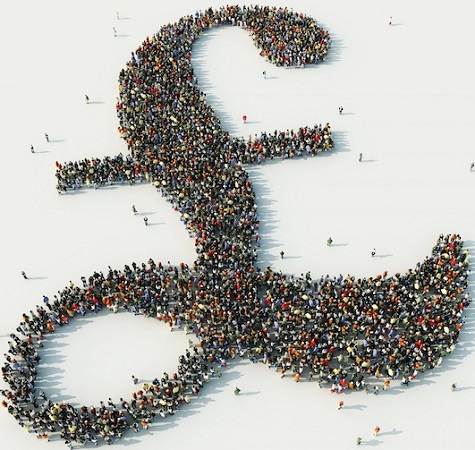 UK fintech Frost raises £1.87m via Seedrs crowdfunding platform
Digital account provider Frost has confirmed that it has exceeded its fundraising target on crowdfunding platform Seedrs. Over a four-week period, the Manchester-based startup has raised a total of £1.87 million.
By reaching its sizeable funding target nine days ahead of schedule, Frost's Seedrs campaign has reaffirmed the growing demand for tech-forward solutions, which can help individuals to get a better grip on their bills amidst the ongoing cost-of-living crisis. The next-generation digital account uses intelligent automation to connect users to utility providers, enabling them to save an estimated £1,000 per annum on household bills.
Altogether, 184 investors have contributed to Frost's campaign since it launched on the 27th of March. In total, the company is issuing  12.12% equity to those who have invested through the crowdfunding platform. The company, which prides itself on its user-friendly platform is fully FCA-authorised as an electronic money institution and has already processed over £20 million in transactions for its users.
Frost has further underlined its commitment to continued forward momentum with the announcement of its new Broadband Switching feature coming later this month and its status as a certified CarbonNeutral® company. Now, with the backing of new investors via Seedrs, the company can continue to progress along its exciting business roadmap, ultimately giving users even more power to conquer their finances.
Because of its intuitive, and easy-to-understand dashboard, Frost removes many of the stresses associated with previous digital account providers. The company's platform enables users to get a better grip on their financial in-goings and out-goings, while facilitating quick and easy payments. Additionally, thanks to its status as a principal member of Visa, Frost can provide its users with a dedicated Visa Debit Card associated with their accounts.
However, what really sets the company apart is its automated and intelligent, Save Assist feature that leverages data to help users save considerably on essential household bills. As well as providing more transparency on household utility prices, Frost's timely solution gives users the option to quickly compare the associated carbon footprints of different providers, enabling users to make more informed, sustainable, and cost-effective choices.
Speaking on the company's successful Seedrs campaign, Pawel Oltuszyk, Co-Founder and CEO of Frost commented, "We're proud to see our latest fundraising campaign completed ahead of time, and above target. In working alongside Seedrs, we've had the opportunity to introduce our company and its platform to new audiences and new investors, all of whom seem very impressed with what we have to offer.
"Now our focus shifts to utilising this raise in a manner that delivers extra value to our customers, as well as our investors. Across Britain, everyone is worried about the cost-of-living crisis but tools like Frost are helping to give individuals more power to fight back. Thankfully, this latest raise puts us in an even better position to go further in that effort and ultimately in helping more people deal with the economic realities of today."