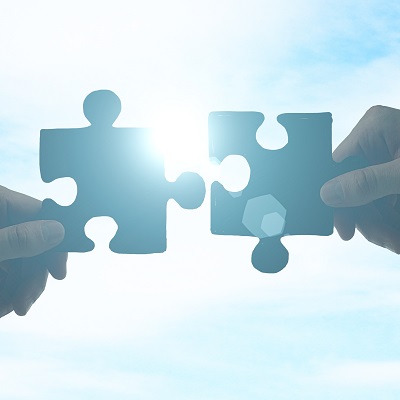 NewDay partners with ClearScore's D•One for Open Banking services
D•One, the Open Banking business unit from The ClearScore Group, has announced a partnership with NewDay, one of the largest providers of consumer credit in the UK.
D•One will be providing NewDay with comprehensive and specialised open banking connectivity and transaction categorisation intelligence. This allows NewDay to offer potential and existing customers the option to share their transaction data through open banking for a real-world assessment of affordability. Not only does this support responsible lending, but also provides consumers who have limited credit histories with access to credit options they might otherwise have missed out on.
D•One offers financial partners such as NewDay the ability to integrate consumers' spending data into mainstream lending.
Justin Basini, CEO and Co-Founder of The ClearScore Group, said, "We're delighted that D•One is working with a company of the calibre of NewDay. D•One allows lenders to enhance their lending decision-making through comprehensive open banking connectivity and advanced deterministic categorisation. D•One is open banking done right for lenders and, together with NewDay, we will have a highly scalable digital platform and proprietary credit decision-making capability. We look forward to announcing further client wins over the coming months."
Through its two core services of open banking connection and categorisation, D•One has successfully identified a range of financial behaviours (such as making deposits to a savings account) offering the ability to 'split risk', or more accurately categorise the riskiness of borrowers. D•One provides the most comprehensive suite of Open Banking connectivity in the UK and has an advanced deterministic categorisation model developed over 12 years and with over 1 billion transactions. Lenders such as NewDay can leverage these capabilities both on and off ClearScore. D•One works seamlessly in a lender's own digital estate as well as in ClearScore's own credit marketplace.
Ian Corfield, Chief Commercial Officer at NewDay, said, "NewDay is one of the most inclusive lenders in the UK, enabled by our deep underwriting capability that allows us to responsibly say 'yes' to more customers. In the current economic climate, promoting financial inclusion is more crucial than ever, and open banking has a clear role to play in this. We are always looking at ways to develop our credit models through the integration of third-party data, and the partnership with D•One will further bolster our ability to provide even more customers with responsible access to credit."
D•One operates a modern and fully cloud-based tech stack with micro-services architecture for maximum speed and reliability. Its open banking connection and categorisation services are available to lenders and/or introducer partners to support credit brokering and application processes across the market – delivering consistent functionality and decisioning solutions across all channels.