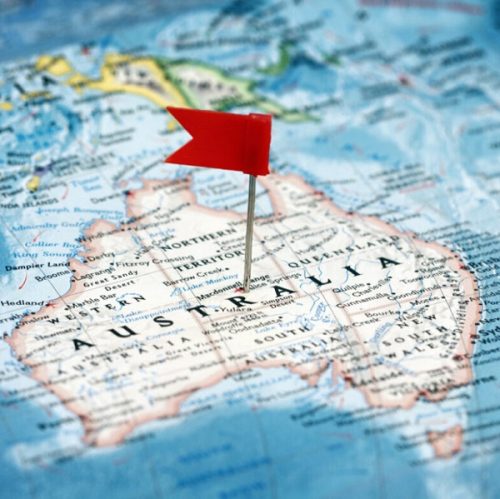 UK fintech intelliflo officially commences Australian operations
intelliflo, the leading cloud-based technology platform for financial advisers that supports over 30,000 advisers worldwide with over three million end-investors and over $1 trillion advised across its platforms, today announced the official opening of their Australian operations.
Nick Eatock, Founder and CEO of intelliflo, said today, "We want Australia to have the best financial advisers in the world. This starts with the fundamental of world-leading software and services."
"We're already seeing strong-take-up in the local market, having signed several licensees and dealer groups here; and are in active conversation with multiple advice firms. The market is clearly welcoming increased competition, software, systems and service."
Commenting on intelliflo's support in Australia, Stefan Dooney, a financial adviser with Tardis Advice, said, "intelliflo has gone to extra-ordinary lengths to understand our business and identify how their software can improve our processes, reduce complexity and help us engage our clients in a simple manner. We feel we have a strong technology partner who are invested in it. It is a refreshing change."
Expanding financial advice through software as a service
Eatock added that soaring inflation and the cost-of-living crisis has made the need for affordable advice even more acute.
"At a time when financial advice has never been more important, many Australian financial advisers have their hands tied from helping a wider range of clients due to a lack of time, resources and cost-effective solutions."
"As a firm we know how to break the vicious cycle of less advisers, higher cost of advice, less people getting advice", he said.
"Embedding technology effectively into the advice process helps deliver cost savings through improved efficiency and economies of scale that advice firms can pass onto clients through lower fees.
"It can also deliver a business case for widening access to advice by increasing the commercial viability of working with clients with lower investible assets," said Eatock.
intelliflo is the digital advice business of global investment company Invesco, though operates independently under its own brand.
It stands for increasing the value of advice for Australians and harnesses software and systems to make financial advice and investment more efficient and effective for both advisers and their clients.
The official launch today follows the successful trial of the Australian-adapted version of its award-winning financial advice software, "intelliflo office," last year.
As part of the development of the Australia office, the firm worked extensively with large advice firms who were also early adopters of the intelliflo office solution, obtaining their feedback and ensuring the solution was fit-for-purpose for the Australian regulatory and tax environment.
"Our financial advice software intelliflo office is the backbone of the wealth sector in the United Kingdom," said Stuart Alsop, Head of Sales Australia at intelliflo. "It took over 20,000 days to develop the local Australian intelliflo office solution and it is fast becoming an integral part of the financial advice business in Australia."
"This solution provides local advisers access to advice services online and streamlines the entire advice process, giving advisers the time needed to focus on their client relationships.
"Australia and the UK are so similar when it comes to the value of financial advice. They're often a step ahead and a step behind each other," said Alsop.
Eatock founded intelliflo in 2004, pioneering the use of web-based technology to support the end-to-end needs of financial advice businesses. It has since been on a path of consistent growth, widening access to financial advice across the globe.
Australia marks its latest expansion overseas after developing a dominant footprint in the UK with a market-leading share of 46% according to the latest report by Platforum and a successful launch in the US.
This Thursday, the firm will be a hosting its intelliflo "LIVE" event in Sydney to showcase the intelliflo office solution and draw attention to their competitive edge as a business, by seeking to reduce the cost and increase the quality of advice.
Eatock noted that the role of 'robo-advice' had little impact on narrowing the advice gap in the UK. "Hybrid advice models that blend digital and human interaction are clearly emerging as the most effective way of delivering engaging advice."