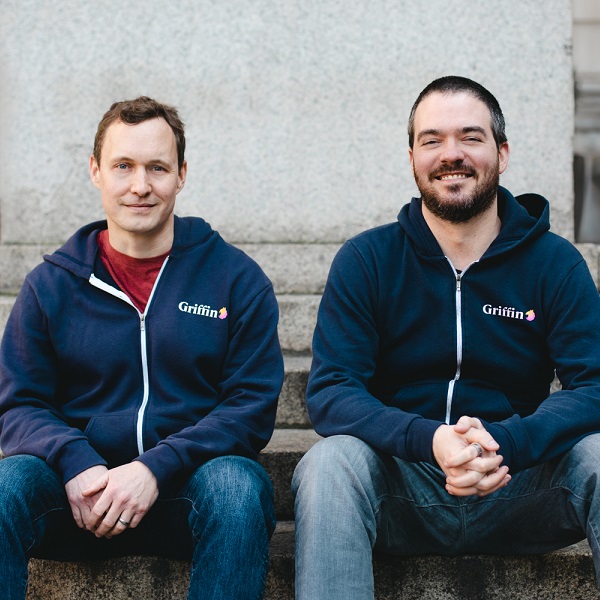 UK fintech Griffin officially becomes UK's newest bank
UK fintech Griffin has announced today that it has been authorised as a UK bank subject to restrictions. The company is now officially in mobilisation – a huge milestone in its journey from fintech startup to the UK's newest bank.
"This moment has been years in the making," David Jarvis, CEO and Co-Founder of Griffin (pictured right), said, "Becoming a bank is testament to the determination of our team, who have been tirelessly building a modern core banking system, a resilient operational backbone and a robust compliance framework. This will enable us to deliver an exceptional banking platform for the UK fintech community."
Mobilising to become the UK's first full-stack, Banking as a Service platform with a banking licence 
Griffin is now listed on the Financial Conduct Authority (FCA) register and is in mobilisation, meaning the company can operate as a bank subject to restrictions. During this period, Griffin can hold a limited amount of deposits and carry out a limited amount of payment services.
"We are honoured to receive authorisation in the UK and grateful to the partners and customers that have supported us along the way," John Weguelin, Chair of the Board at Griffin, said. "The team will continue to work closely with the regulators in building an API-first bank while delivering a best-in-class customer experience."
During mobilisation, Griffin will also further develop its systems and controls, grow the team and continue to evolve its BaaS product portfolio. Exiting mobilisation to become an authorised bank without restrictions will be subject to approval by the PRA and the FCA.
Bringing the power of SaaS to financial services: A bank designed for fintech innovators and embedded finance pioneers
Griffin will begin working with a select group of customers who will receive early access to its BaaS products and provide valuable feedback as the bank prepares for general availability. One such early adopter is embedded finance solutions provider Liberis.
"Griffin's proposition is to offer a suite of banking products that will help embedded finance platforms like Liberis deliver more value to small businesses and differentiate our proposition in a competitive market. We're thrilled to be an early adopter of Griffin," said Rob Straathof, CEO of Liberis.
Griffin's UK banking licence comes on the heels of a string of impressive accomplishments, including several key executive appointments, a partnership with global financial services leader 11:FS and the launch of its first product, Verify, a complete customer onboarding solution.
In 2022, the company landed £12 million in a funding round led by Notion Capital, during a difficult time for the fintech industry where uncertain economic conditions slowed investment.
Griffin provides easy access to its suite of BaaS products via its sandbox- a free, comprehensive test environment. The sandbox allows users to experiment with the API, build prototypes of financial products and test drive new features.