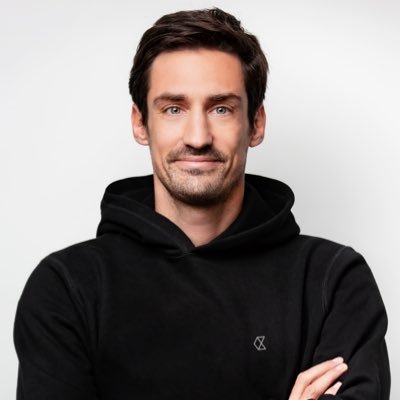 UK headquartered fintech Checkout.com becomes the first global payments platform to secure acquiring license from the Central Bank of the United Arab Emirates
Checkout.com, the global payments service provider, has been granted a Retail Payment Services license from the Central Bank of the United Arab Emirates. This makes Checkout.com the first global payments provider to be granted an acquiring license in the country, further cementing its position as a leader across MENA.
Securing an acquiring license allows Checkout.com to unlock its full proposition for merchants in the UAE. This means offering merchant acquiring solutions, payment aggregation services and cross-border fund transfers. Fundamentally, with direct acquiring Checkout.com now has more control over processing outcomes and can drive best in class payment acceptance performance for its merchants.
"Our thanks to the Central Bank of the UAE for their approval. The issuance of this license shows the level of trust, commitment and strength of the relationship we continue to have in serving both domestic and international brands to expand in the UAE. We're proud of the small part we've played to increase the trust in digital payments and allow businesses in the digital economy to thrive," said Guillaume Pousaz (pictured), CEO and Founder of Checkout.com.
The growth of eCommerce in the UAE is forecast to reach a Compound Annual Growth Rate (CAGR) of 11%, increasing its eCommerce market size to $17Bn by 2025. This is being driven by 91% of consumers in the UAE now favouring to make their purchases online. Checkout.com already supports some of the country's brands including Shahid, Qlub, Carrefour, The Entertainer, Namshi, Mamo, MakeMyTrip, Cafu and Washmen.
"We've continued to invest in our operations in the UAE to serve several hundred merchants such as Cafu, Talabat, Careem and OSN in the country as we fundamentally believe in the potential of growth in the digital economy here. It's why we're scaling our operations here in the UAE and opened a new office in Media City to house our growing team of close to 100 dedicated local experts," said Remo Giovanni Abbondandolo, General Manager in MENA for Checkout.com. "Our license enables us to offer superior payment performance for our merchants by having more control over processing outcomes through our powerful platform."
With headquarters in London, and now with operations in the UK, EEA, MENA, APAC, and the USA, Checkout.com has a strong focus on enabling its merchants to expand globally and launch in new markets with speed and minimal effort. It's part of Checkout.com's 'local globally' approach to serving international businesses. The business has been serving the MENA region since 2014, with offices in both UAE and KSA to serve merchants with all major international credit and debit cards – including popular local payment methods such as Tamara, Mada, KNET, QPay, Fawry, OmanNET, Benefit and more.