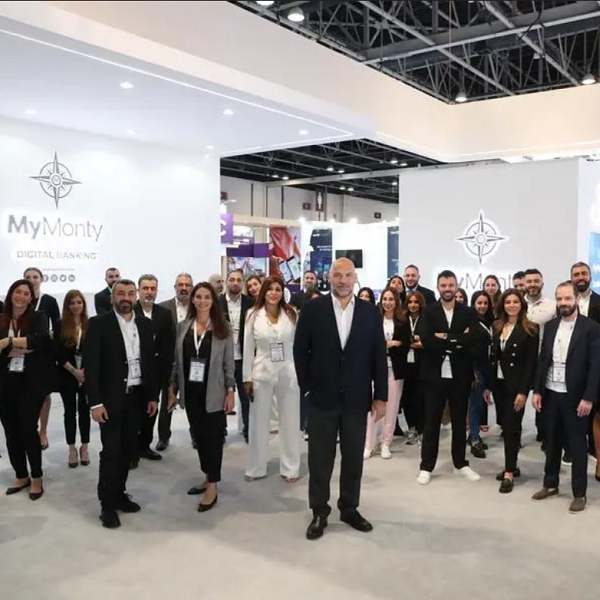 MyMonty highlights global expansion with innovative fintech solutions at Seamless Middle East 2023
London-based technology provider Monty Finance has announced ambitious expansion and growth plans at the Seamless Middle East 2023 exhibition being held at the Dubai World Trade Centre. Monty Finance aims to broaden its customer base and ride on the embedded finance sector, focusing on Banking as a Service (BaaS) to deliver seamless and personalised banking experiences.
Under its umbrella, Monty Finance offers financial technology services including MyMonty, a fintech enabler offering exceptional digital banking services to individuals and financial institutions, and MontyPay, an advanced global payment service provider offering a unique range of innovative payment services for a seamless payment journey, among others. The company aims to leverage the Seamless Middle East event to reinforce its global reach.
Charles Matta, Chief Strategy and Partnerships Officer of MyMonty, underscoring the importance of the Seamless Middle East 2023 event stated, "Seamless Middle East provides an invaluable platform for us to connect with potential partners and engage with a dynamic audience. The Middle East, with its flourishing fintech sector, represents an incredible opportunity for growth and innovation."
According to a recent report, the GCC countries have a competitive edge in fintech, with a substantial proportion of the population able to access digital fintech services. The report further stated that noncash payments in the UAE alone are expected to account for 73% of the total transaction volume by the end of 2023.
Matta further emphasised the importance of the region, "The Middle East is becoming a significant hub for fintech, and we believe our cutting-edge solutions will meet the growing demand for digital financial services here. Our strategy is to build meaningful partnerships that will drive our growth in the region and globally."
MyMonty is leveraging embedded finance to offer a wider range of financial products and services within other applications and platforms. This approach allows MyMonty to reach new customers and provide customised financial solutions tailored to their specific needs and preferences. The neo-bank has signed strategic partnerships in the Middle East and Africa region, focusing on innovation and technology to create a robust ecosystem of partners that can support different players in the financial industry.
Meanwhile, MontyPay has also seen robust growth since its launch in 2021. It currently operates in over 50 countries, with direct presence in UK, Lebanon, Jordan, Nigeria, UAE, and Indonesia. The company has significantly invested in technology infrastructure, product development, and customer support operations. Its comprehensive omnichannel solution has empowered businesses to grow across multiple industries. Notable partnerships integral to MontyPay's growth with major acquirers like Stripe, Network International, and many others.
Noel Moukheiber, General Manager of MontyPay, shed light on the company's successful expansion strategy, "Our growth has been remarkable, reaching more customers in regions around the world. Our investment in technology and product development has provided our customers with robust and feature-rich payment processing solutions, significantly improving overall customer satisfaction."
Moukheiber also highlighted the future prospects of MontyPay stating, "We are currently in the process of obtaining additional licenses in multiple countries like Nigeria and Saudi Arabia, which will strengthen our market positioning. We are also launching new solutions such as in-store payments, QR Code self-checkout, and a complete white-label merchant management system. These additions will further enhance our value proposition and meet the evolving needs of our customers."
With a vision of becoming leading players in the global payments and fintech ecosystems, Monty Finance is eager to launch their new solutions, setting a new standard for the global fintech sector, and offering businesses unprecedented levels of control, security, and convenience in their banking and payment processing needs.