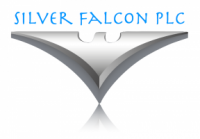 Why fintech is high on the radar for this London Stock Exchange-listed company
Financial technology, or fintech, is finally getting the recognition it deserves as funding pours in and investors begin to warm up to its risky nature. Solving the technological shortcomings of banking institutions and easing payment processes while increasing consumer protection, companies under the segment have been quite instrumental in improving the quality of financial services for both customers and entrepreneurs. Following the success of Lending Club, WePay and Kabbage, dozens of fintech start-ups have entered the fray, and it didn't take venture capitalists long to flirt with the idea of betting on them.

According to the Economic Times, the industry is now worth US$4.7 trillion (AU$6.6 trillion), and have raked in US$12 billion (AU$16.9 billion) in capital in 2014 alone, from just US$4 billion (AU$5.6 billion) in 2013. Wanting in on the profits, London-based company, Silver Falcon, is eyeing the segment for acquisitions. CityAM reports that the company, which is, as of this writing, a shell corporation, has set its sights on the emergent sub-sector due to its astonishing growth in recent years.

In the United Kingdom alone, fintech has drawn £357 million (AU$764 million) of venture capital investment this year, reflecting a sharp increase from last year's US$487 million (AU$686 million). CityAM notes that "high-profile deals," including those of Funding Circle, WorldRemit and TransferWise, have tremendously contributed to the healthy numbers. Thus, it's no surprise that companies such as Silver Falcon are scrambling to strike while the iron is hot.
Source: Why fintech is high on the radar for this London Stock Exchange-listed company