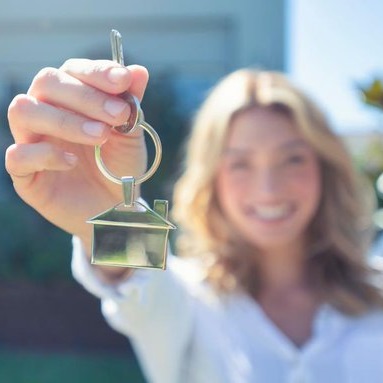 Gradual home ownership disruptor Wayhome raises £8m Series A
Gradual home ownership provider Wayhome have announced that they have closed a Series A equity funding round of £8m.
Led by existing investors Allianz X (Stripe, WeLab, CLARK), Augmentum Fintech (interactive investor, Tide, Zopa) and new funders Volution, Love Ventures and Cur8 Capital, the monies raised will provide cash runway to break even point as Wayhome continues to disrupt the conventional home buying space with their unique Gradual Homeownership model.
Part of this strategy will be to forge further partnerships with mortgage brokers and lenders in the coming months as an important part of Wayhome's continuing growth and expansion.
Wayhome currently boast an annual rate of £100m deployed in customer property purchases and intend that the raise will assist the leadership team in doubling this to £200m per year within 12 months.
Nigel Purves, Wayhome CEO, said, "We are delighted to continue to be in partnership with such eminent investors as Allianz X and Augmentum and to be working with game-changing new investors too.
"Due to the way that the Gradual Homeownership model works, the rising interest rates seen since September's controversial mini-budget have delivered even greater demand for our product. With the recent ending of the Help to Buy scheme there are now hundreds of thousands of would-be homeowners seeking alternative ways to access the property ladder.
"This significant raise will fuel our ambitions to double the pace at which we can help new homeowners within 12 months.
"Homebuying has been somewhat traditional for centuries. Our alternative is the best of all worlds as a part buy, part rent proposition that allows our customer to buy their ideal home, in their ideal location, today without waiting for years."
Johannes Walder, of Allianz X added, "It's never been harder to buy a home, but Wayhome is shifting the paradigm with its business model. It is a prime example of creating positive social impact whilst also delivering returns."
CEO of Augmentum Fintech, Tim Levene, said, "As an early supporter of Wayhome, Augmentum has long believed in the huge potential of Gradual Homeownership in the UK market.
The traction achieved by the team since launching in September 2021 has validated the technology platform and business model, as well as the scale of the opportunity ahead.
With the closing of this round Wayhome enter their next phase of growth, remaining on track to become a category-defining company in European Fintech."