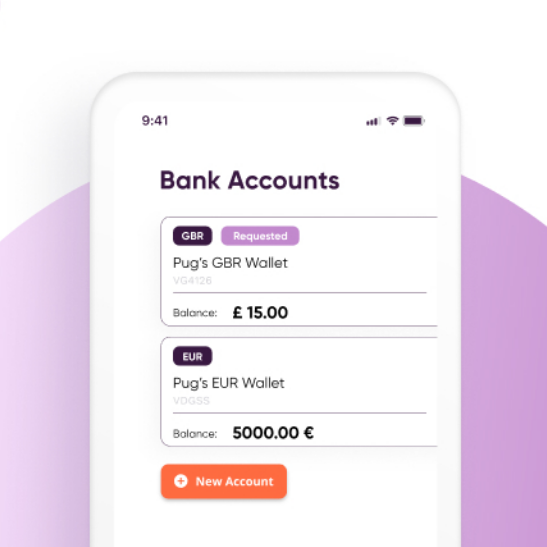 PayPugs and Muniy partner to launch Fintech as a Service
UK fintech startups PayPugs and Muniy have signed an agreement to launch a global Fintech as a Service solution which will allow businesses to easily integrate financial services into their product offerings, providing greater convenience and flexibility for their customers. The partnership between both parties creates a new force in the market to accelerate fintech service adoption within the United Kingdom and Europe.
The powerful new offering brings together PayPugs account, payment and cards infrastructure and Muniy front-end development expertise. Both companies will work together to develop web and mobile banking applications and back-end infrastructure for financial and non-financial companies.
The fintech as a service product offers a range of features that can be customized to meet specific client needs, including easy API integration, different transaction types, IBAN accounts, various web and mobile interfaces, and more.
The Embedded Finance market has been growing steadily over the past 5 years. New Neobanks and money remittance companies are entering the market and quickly capturing big customer segments. The neobanking market is predicted to grow at a compound annual growth rate of 53.4%. PayPugs and Muniy will focus on the rising and untapped market to provide a unified Fintech as a Service solution. Businesses will be able to save resources spent in maintenance and development by obtaining a tailor-made front and back end fintech solution.
The first stages of the partnership involve a joint venture establishment and back-end system synchronization. By combining PayPugs infrastructure and Muniy front-end development expertise, the market can anticipate quick solutions cost-effectively.
Commenting on the partnership, Muniy Co-Founder Jeremey Suarez said, "Our goal is to make it really easy for people to use our platform and start their fintech journey with just the push of a button. Muniy allows us to build really cool technology quickly, which means our clients can get their products to market in no time. The partnership we have in mind is all about giving you superpowers that you can pass on to your customers. We want everyone to have the tools they need to succeed!"
Alexander Zelinsky, Co-Founder at PayPugs added, "When launching a Fintech product, whether it is a neobank, money remittance company or something else, it becomes very difficult to operate systems of different service providers. Not to mention the amount of resources spent on maintenance and development. With this partnership, we aim to tackle the problem of fragmentation and allow entrepreneurs and businesses to launch their own fintech product fast, cost effectively and most importantly – under one system. We will continue to leverage our experience and expertise and support businesses from demanding and high-growth sectors."