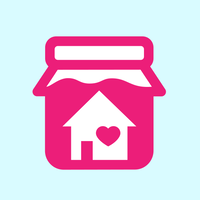 Pikl selected for prestigious Tech Nation Fintech 3.0 programme
Sharing economy insurance provider Pikl has qualified as one of 31 fintech and insurtech companies to have been chosen for this year's cohort.

This is the first year that insurtech companies have been eligible for the Fintech programme. In recognition of the impact Pikl has made to the industry over the last three years, founder and CEO, Louise Birritteri, has also been invited to join the Tech Nation Board.

Fintech 3.0 is a growth programme run by Tech Nation for the best and brightest UK fintech and insurtech companies. It is designed to provide company leaders with the coaching, content and community that they need to scale up, bringing together a network of purposeful founders and philanthropists, progressive enterprises and policymakers, influential funds and institutions, in order to collaborate in building the technological innovation that will improve the future for the UK and beyond.

Now in its third year, it was the first sector-specific growth programme that has been run with the two previous years' programmes having proved to be immensely successful.

Tech Nation's aim is to fuel the growth of game-changing founders, leaders and scaling companies so they can positively transform societies and economies.
To read more, please click on the link below…
Source: Pikl selected for prestigious Tech Nation Fintech 3.0 programme