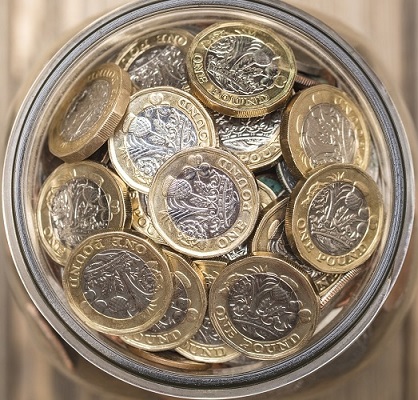 Rapyd raises £215 million Series E to further enhance its Fintech as a Service offering
Rapyd, a global Fintech as a Service company, have announced a £215 million (USD$300 million) Series E funding round led by Target Global. Joining the round are several new investors including funds managed by Fidelity Management and Research Company, Altimeter Capital, Whale Rock Capital, BlackRock Funds, and Dragoneer, along with participation from existing investors: General Catalyst, Latitude, Durable Capital Partners, Tal Capital, Avid Ventures, and Spark Capital.
The additional funds will enable Rapyd to capitalize on emerging opportunities driven by the unprecedented demand for Digital Payments, Embedded Finance, and scalable cloud-based payment infrastructure across all segments and verticals, and will be used to accelerate the company's growth through a combination of organic growth, acquisitions, and strategic investments.
"Enabling digital payments has become one of the most fundamental business needs across every industry as the past year and a half have irrevocably demonstrated. Being in a position to help companies enhance their ability to serve customers and expand their reach across global markets is both a tremendous responsibility and an extraordinary opportunity. We are grateful to our investors for acknowledging the new needs of our ecosystem and supporting our aspirations," said Arik Shtilman, Co-Founder and CEO of Rapyd.
"We plan to use the funding to continue to build out our global fintech as a service platform and invest in strengthening our network capabilities worldwide. We will continue to expand our presence across high-growth markets in Europe, Asia-Pacific, the US, and Latin America, where Rapyd's platform can support businesses looking to grow internationally. We are doubling down on our channel partnerships strategy, strengthening our footprint across major high-growth markets, and exploring additional acquisitions that serve our strategic goals."
Rapyd plans to use the funding to make several more strategic acquisitions to both support expansion in key markets and grow payment products and experiences. This will increase the scale of Rapyd's platform not just across geographies, but also across verticals and solutions.
Rapyd has built a borderless embedded fintech infrastructure critical to all digital businesses that operate globally. Their platform incorporates payments, compliance, FX, fraud management, escrow, virtual account and card issuing, and more. But now, as the world sees growing traction across global eCommerce, Gig Economy, Fintech Solutions and Technology platforms, Rapyd must take the next step.