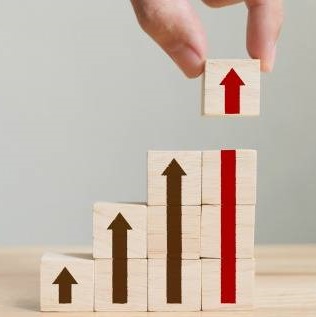 Transact Payments continues growth trajectory by doubling number of new projects
Transact Payments, provider of European BIN sponsorship and modular payment, debit, credit and prepaid services, is continuing to exceed its business targets, with its latest figures showing a 96% increase in new projects completed in 2021 compared with 2020.
Despite almost doubling its project implementation workload, the thriving payments and cards solutions business says it has maintained its speed of delivery and proactive approach. For example, just three months on average to obtain a live BIN, such as the ethical financial services company, Algbra, which took only two months.
Furthermore, as mobile payments become the norm, Transact Payments has seen a significant shift towards tokenization as a key project requirement, with around half of its current active BIN projects being linked to tokenization. Even with this added layer of complexity, the company has consistently delivered on its expected time frames.
In response to its success, Transact Payments has bolstered its expertise, increasing its team by 16% in 2021, and has created a further 18% of new roles so far in 2022, including the appointments of a new Head of Compliance and an HR Director. To accommodate its ongoing growth, Transact Payments has significantly expanded its Head Office premises in Gibraltar, which was completed this March. The company additionally employs staff based in Malta and the UK.
Sergio Gandolfo, CEO of TPML commented, "We have effectively doubled our workload as our number of projects has rocketed compared to the previous year. However, we have managed to not only maintain the quality and technical expertise that we are known for, but also achieve this within our expected time windows – or even quicker."
"It seems clear to me that our proactive approach of ensuring we are prepared for both regulatory and Scheme changes, whilst being flexible and knowledgeable in delivering bespoke solutions, has been fundamental to our growth. For example, being ready for the implications brought on by Brexit, and the boom in consumer mobile spending due to the Covid pandemic."
In October 2021, the company reported that it had tripled its number of live programmes since 2017, becoming the card issuer for programmes including Berlin-based Moss's credit card for start-ups and SMEs; the innovative installment-based credit card from Tymit; and the Payac debit card for Irish credit unions.
Gandolfo added, "We're all too aware that the fintech space is fiercely competitive and constantly innovating. Through our expanding team we have the expertise to navigate even the most complex and cutting-edge of projects, ensuring a blend of creativity and compliance – and I'm delighted that our growth figures reflect this winning formula."